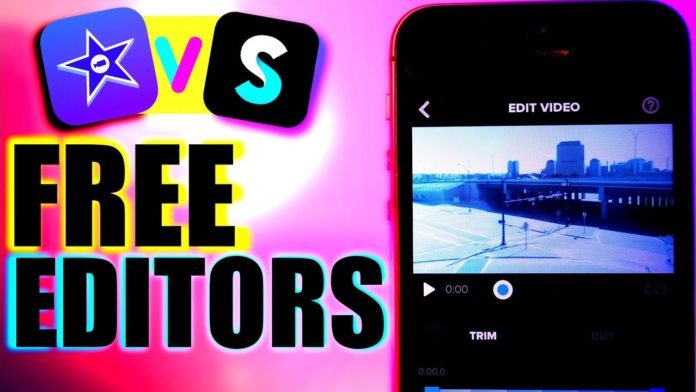 iPhone is a great phone that can do many great things. The latest iPhones capture some really top quality videos. You may have some good moments captured through the camera and now you may wish to make a home movie out of it. For that purpose, you will need a video editing app for iPhone. Thankfully, there are many choices available. Some of these apps offer some really cool features. Here is the list of top 10 best video editing apps for iPhone.
On the internet, you will find best video editing software free of cost but they are not good for the regular video editor. That's why we have collected some best movie editing software or you can say best video editing app.
Whether you have an iPhone or any other iOS device, iMovie is the best video editing app for you. Soon after its release, this application became extremely popular among the iPhone users. It is also available for Mac OS users. This video editing app can transform just about any type of video into something more amazing. Whether it is the HD or SD video, you can use this app to edit it. You can also create a short phone camera movie with it. It offers a number of transitions, filters, themes, titles, and sound effects.
iMovie features a very intuitive and easy to use interface. You don't need any special technical expertise in order to edit the videos. You can easily add new videos and use the existing ones on your phone. You can also use iMovie for PC and edit your favorite videos on a go.
FilmoraGo is another great video editing app that you can use to make your videos more aesthetically pleasing and artistic. This app is free of cost and can still do the video editing tasks that only many expensive video editing apps can boast of. All you need to do is pick the video you wish to edit and then choose the theme of your choice. You can also add the music of your choice to the video. It comes packed with a number of editing features such as transitions, filters, and trimming. FilmoraGo also has a unique feature that lets you automate the videos. You just need to select the desired parts of your video and allow the app to do rest of the editing. This is the best video editor app in my list.
Screen Chomp is one of the simplest and fuss-free video editing apps you will find for your iOS device. It is a pretty useful app with a variety of video editing features. You can import the media files from various sources. Once those files have been put together, you can edit them and create a movie using this application. You can also create an account with Screen Chomp where your edited videos will be uploaded. You can later use the link of the uploaded files to share with your friends and family. Screen Chomp is not a very feature-rich video editing app but if you are looking for something simple and easy to use, you would like to try it. This is probably one of the best video editing apps for iPhone.
Ever since its launch, Reel Director has become one of the most widely used video editing apps on the iOS platform. There are a number of reasons why it is a preferred choice for many users. First of all, it is extremely easy to use. It has a very nice and clean interface that lets you navigate through the options very smoothly. It also packs many features that let you enhance your videos quite beautifully. You can create some good quality home movies right on your iPhone. Reel Director lets you merge the video clips together. You can also add different transitions for dramatic effects. You can also add titles and music to your videos.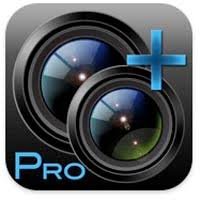 There are very few video editing apps that can also double as photo editing applications. The ones that do often offer compromised quality on both the fronts. However, this is not the case with Camera Plus Pro. It is a great video and photo editing app developed to be used with iPhone and other iOS devices. The interface of this app is very user-friendly. The app offers a variety of shooting modes. You can edit and also record videos with this app. There are some cool filters that can make your videos more stunning. You can use this app to rotate, crop, trim, and clip your videos. You can also change the brightness of the video, flash the shots, and change contrast and saturation levels.
Viddy is a very simple video editing app for iPhones. If you are looking for a feature-rich app that can snip, crop, and splice your videos then Viddy isn't the one for you. In a way, it is not a conventional video editing app. It is more like a video-enhancing app. This is because it has some really good filters. If you want to make your videos more interesting with some cool filters, you should definitely try Viddy. The interface of this app is pretty nice and uncluttered and you can add filters to your videos very easily. You can also share the videos directly to the social media portals such as YouTube, Twitter, Facebook and Tumblr.
Montaj is also not a hardcore video editing app. However, it does offer some cool features that can make your videos look more appealing. Montaj is a homophone of Montage and that's exactly what it does. It helps you create a montage of videos taken from beautiful moments of your life. You can create your life stories by putting several videos together. You can also create a video storyboard using Montaj. This app also has some really nice filters that elevate the visual appeal of any videos in an instance. You can also add the audio track to your videos. You can shake your phone to apply random filters to the videos. The app is pretty fast and offers some simple yet incredible editing options.
If you like vintage style videos then this app is perfect for you. Vintagio is an iPhone video editing app that helps you create vintage style films. There are a variety of filters you can play with to create good looking, old-style videos. Vintage sepia, sepia, black & white, 60's home video, and 20's movie are some of the filters this app comes packed with. There are many soundtracks from musical instruments such as Piano to add more appeal to your videos. While Vintagio does not have the contemporary video editing options, you can still make a great movie out of your videos with the options it provides.
Want to add some cool animations or effects to your videos? Well, in that case Cinefy should be a perfect choice for you. The app features over 100 animation and special effects that can be added to your videos to make them look even more amazing. Cinefy does not pack the basic editing features like cutting, cropping, and trimming. However, if you want to enhance your videos quickly, this app can come very handy. You can also add the overlay effects and titles to the videos. You can download the sound tracks to add to your movie. The app also allows you to add music directly from the iTunes.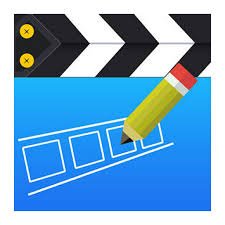 Perfect video is one of the more advanced video editing apps for iPhone and other iOS devices. This easy to use app lets you create some great quality video movies and slideshows. With the help of this app you can merge, trim, reverse, split, crop, and rotate the videos. You can also add mosaic, subtitles, watermark, transitions, text, photos, and music to the video very easily. This is also known to be one of top and best video editing apps for iPhone.
You can import the videos from your phone to the app. You can add multiple clips to any project without any hassles. The app also allows you to change the orientation of the videos easily. You can choose the Portrait or Landscape mode. The video orientation can also be changed to Square. So these are the best video editing apps for you and also these are the only simple video editor app so that you can easily do video editing.