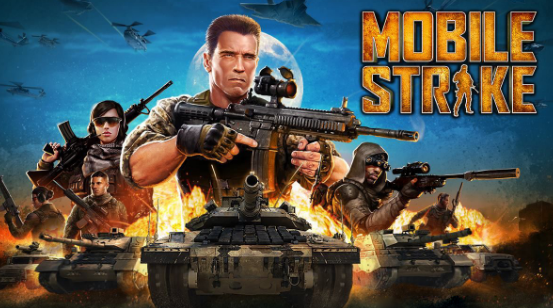 You are here: Home / Apps for PC / Free Download Mobile Strike for PC (Windows 7/8/10 and MAC)
Fighting games are all the rage these days. War games that focus on strategizing apart from brute force are the next big thing. We've seen Clash of Clans and Boom Beach come and manufacture a whole phenomenon in just a little under 100 MBs. Mobile Strike is adamant to do it under 50! Let's see how it fares.
Mobile Strike for PC Features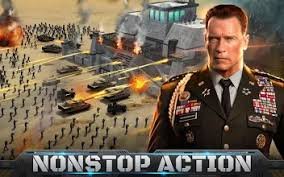 Mobile Strike for PC is a good choice for strategy gaming aficionados. There is a good deal of stress on the building and upgrading bit. But the game is still likable. Here's what the game boasts:
The game is the perfect strategy based war game. The gamer who knows how to build resources effectively will be the one who'll find it the easiest to make it to the leaderboard. However, the game fits with almost every learning curve, and so you're not going to be disappointed.
Mobile Strike for PC has considerable number of elements which can make or mar your chances of victory. This is why the game is so addictive, because it is perpetually challenging yet exciting.
The game has plenty of variety. There's 16 troop types under 4 tiers, along with a million combinations of upgrades and other resources. No two players can be alike!
Arnold Schwarzenegger. Need we say more?
You May Also Like: Game of War For PC
Mobile Strike for Android:
Mobile Strike is readily available on the Play Store. All android users may log in to the Play Store app and download the game free of cost. It is a little over 40 MBs, so the download and installation might take a few moments. Alternatively, visit this link :https://play.google.com/store/apps/details?id=com.epicwaronline.ms&hl=en
How to Get Mobile Strike for iOS?
The App Store luckily has this amazing app ready for download. The game is just a search away, folks. Download away! Visit this link to get access to the app immediately: https://itunes.apple.com/in/app/mobile-strike/id934596429?mt=8
Download Mobile Strike for Windows: Get Mobile Strike for Windows 7, 8, 8.1, 10:
Mobile Strike for Windows is a reality, folks! Yes, even though the Store deos not keep the game, you can easily get it on your PC and play it too. The trick? Using an Android Emulator, of course!
Here are the steps to get the app on your PC:
Get an Emulator:

Many emulators are freeware available online. Download Andy (andyroid.net) for looks and speed, or BlueStacks (www.bluestacks.com) for simplicity and a no-nonsense interface.

Install and log in with a google account:

Installing is easy. You need to log in with a google account to access the Play Store. In fact, that is the first thing BlueStacks will prompt you for. You can also create a fresh account right there.
Search the app:

The play Store icon is readily available on Andy. BlueStacks users can use the big yellow search button to look up the app.
Install and enjoy:

Once you install, the app will be ready to play. Simply open the emulator the next time and run the game. Mobile Strike will be running on your laptop in no time.
Reader Interactions