Today we are going to tell you how to access iMessage for PC and MAC online in a very short tutorial, this tutorial includes step by step procedure to access iMessage online for both PC and MAC. Let's get started.
iMessage has been making its presence felt around the world. The amazing Apple messaging service uses your internet to connect you with your friends and acquaintances in real time. Share texts, videos, photos and much more directly through the same app, within the conversation. Which app can beat that?
The issue with the app is not many know how to access iMessage online on their PCs or Macs. Since not everyone need have an iPhone, there should be no reason someone should be deprived of the amazing features the app has. And so, here we are, empowering the internet community to get iMessage running on their PC and Mac at no cost at all!
WhatsApp is inarguably the most popular messaging service and we all use it. But, there is something about iMessage (or for that matter every Apple-exclusive product) that makes it a preferred choice among the iOS users. iMessage, like WhatsApp or Messenger, is another messaging service that lets you share text messages, videos, pictures and even documents with other iMessage users. This messaging service is built-in to iOS and so there is no need to download it separately. You just need to make sure it is turned ON. Also, you can get iMessage online.
iMessage is exclusive to iOS and Mac users. A lot of users desire to use it on their computer online. Well, officially there is no way to use iMessage online. Thankfully, there are some awesome workarounds that can do the trick for you. In this guide, we will take you through the step by step process to use iMessage on a computer.
So here's how to get iMessage access online on PC and Mac.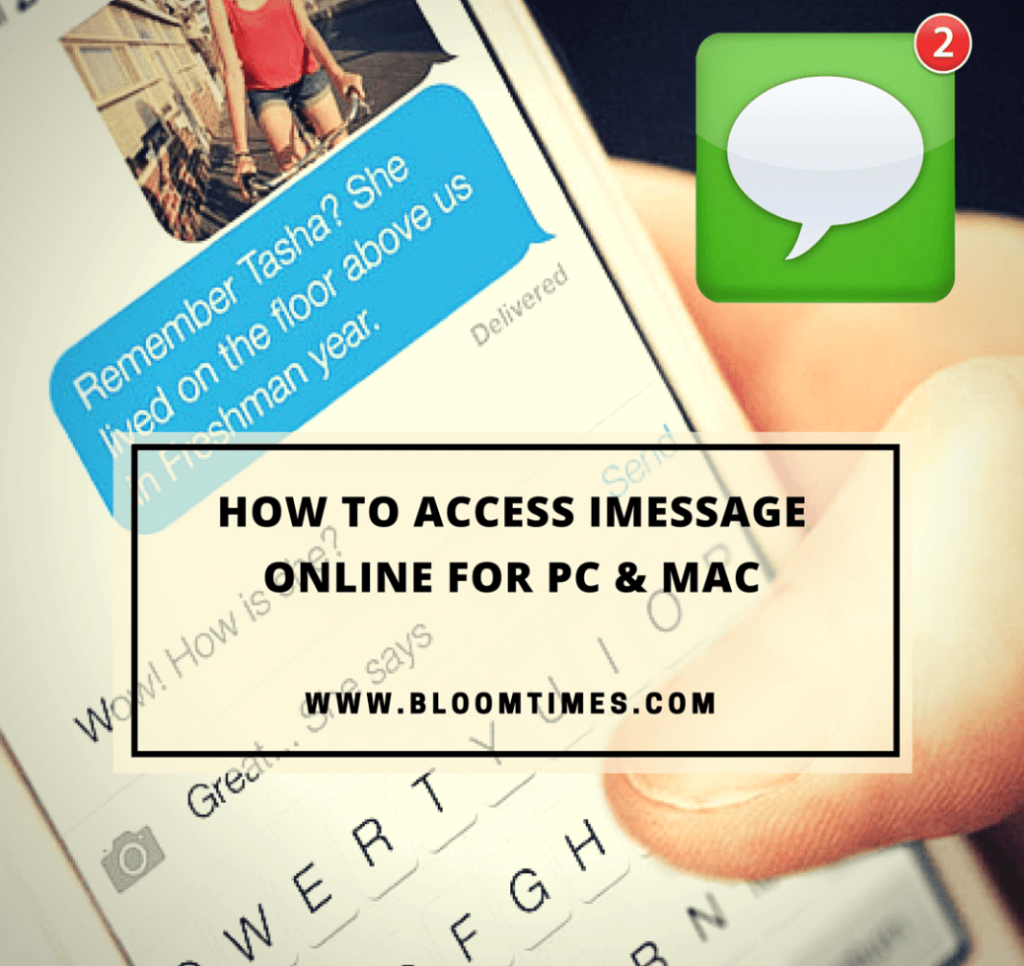 How To Use iMessage Online Via Mac
How to sign into iMessage online on Mac
Mac has it pretty easy. To get iMessage for Mac, you need only follow three steps:
Enter iTunes on your Mac. Use your internet browser to go to the website.
Type in "iMessage" in the search bar and search.
Download the app and let it install.
Once you are done, you can simply log in with your Apple ID into the app and all your conversations will be available right there on your screen. There is nothing easier!
How To Use iMessage on PC:
There's a lot of ways to use iMessage for PC. As uncommon as these might be, these are the only ways to access your messages in real time using the app. But not to worry, as they have been deemed rather safe by the internet community. So, here goes:
Using Ipadian:
Ipadian is a software that acts as an emulator that runs iOS on Windows PCs. The app is really easy to download, install and use. Here's how to go about it:
Download iPadian software on your PC.
Once you are done installing it, launch it. There should be a dock at the bottom, like in a Mac.
Search for "iMessage" in the search bar. The app should be pretty easily available. Download it.
All that remains to be done is to Log in with your Apple ID. Your messages will be loaded directly to your screen, and you can chat with anyone in your contact list through the app.
iPadian lets you transform your PC into a Mac, without any hassle. But a lot of people might not be fans of this method for a variety of reasons. Fortunately, there's another method we have which will hopefully be more palatable to all. Let's move on to it.
iMessage for PC Download
Using Remote Access on Chrome:
Chrome is a much more trustworthy way for a lot of people to get iMessage on their PC. This method works if you have a Mac somewhere and need to access iMessage (or any other Mac app, in fact) from your PC as well. So if you have a Mac and PC, here's how to get the chats going on both devices.
Install Chrome Internet Browser on both your Mac and PC.
Install the Extension "Chrome Remote Desktop" on both the devices' Chrome browsers.
Go to your Mac, Open Chrome and enter the Chrome Remote Desktop extension to your screen. Follow the steps to authorize remote access.
Choose to share your computer. Save the access code or note it down somewhere.
Head over to your PC and authorize remote access like earlier.
Choose to link to a shared computer and enter the code from the Mac.
When you connect, you will gain access to your Mac device right from the PC screen. All the apps you have on Mac will be useable on the PC, including iMessage.
This method can be confusing at first, but it gets simple if you work in a flow. Set up your Mac and get the sharing code, and then set up your PC and enter the code into it. This is pretty safe too.
Thoughts To Leave You With:
I pretty much like iMessage, and to use it on multiple devices that are not all iOS can sure be helpful. There are intermittent reports about Apple developing an iMessage app for Android. One would hope they include Windows as well. iMessage could very well be looking at a monopoly on messaging on its hands.