It is pretty lucrative to have a freebie. Especially if what you get for free is the chance to be in touch with all your loved ones. There are several apps that can today help you do that. No more need to worry about how much phone tariff this is going to cost you; with just a WiFi connection and any of these apps, you're good to go. Here are 10 amazing Android apps that will get you talking your heart out for free.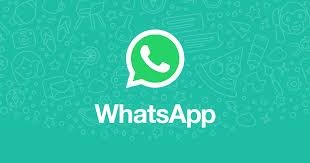 Whatsapp is among the most famous apps in the world. This internet-based instant messaging app is quite the essential, no matter what device you're using. It also became 100% free after Facebook purchased it. The app allows for Video calling your contacts. The voice quality and the connection are pretty clear, though it might be recommended that you stay close to the WiFi lest you get disconnected out of range. In fact, Whatsapp is coming out with a Video calling option soon!
Viber has always been a pioneer. The app has offered voice calling when several apps we love today weren't even around. I believe there is a lot the app has to offer. The added experience of the app in the market definitely has a pretty significant value adding a factor to the user's trust. There are some fun stickers to send, easy photo sharing and also games to play and share scores with friends. Viber also has public chats, which allow you to meet and interact with new people.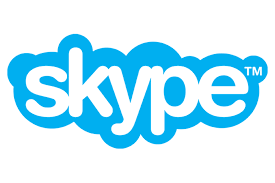 The app that started it all! Skype is quite the success story. It first came out as a desktop application you could use with a webcam to connect with friends and family. Presently, the app also lets you get in touch with people around the world at lower rates. But if you have a working internet connection, you can go ahead and chit chat over a free voice call. Upgrade it to a video call if you like. The facility also holds for group calling. Texting is also something the app is good at. But really, Skype is your Go to option when you want to talk to people and not spend a dime.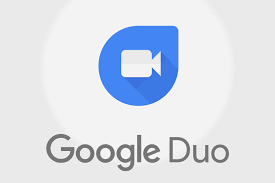 Google recently launched its crazy pair of apps promising a world of connectivity features. While Allo is largely the texting app, Duo is unparalleled as a voice calling option. The app enables you to call anyone you like with a voice or video call. The default call is via voice chat, but you can disable your camera if you're not comfortable with having your friend see you at the moment. The best thing about Duo is the Preview feature, which lets you see what the call is about and make an informed decision to pick up or not when you're busy somewhere.
Line comes in with a pretty refreshing green background and has some of the best stickers. The free voice calling facility doubles up for video calling as well. And the app is also a pretty decent social network, quite similar in look and feel to Facebook. The app works for multiple platforms, and so you get to stay in touch with friends from all over the world, no matter what device they own. The app also doubles up as a gallery/file sorter, and can even transfer money to your friends using the LINE Pay feature. Make international calls, and be charged at competitively low rates. Isn't that something!
Recommended Post: Top 10+ Texting Apps for Android
Given that it works on Androids, iPhones and Windows Desktops too, IMO is pretty much of a rare breed of apps. The High-Quality video and voice calling is only the tip on the iceberg. There is messaging, encryption and unbeatable Android optimization. You might never be charged for a single SMS or call again, with this app in your posse. Group chat, send stickers; imo is a pretty merry app. Try it out, and see if you disagree.
Yes! Your very own Blackberry Messenger now comes enabled to let you have voice chats with your near and dear ones. The app was initially restricted to Blackberry devices, but after it expanded to Android, this feature didn't take the time to find its way in. BBM is the perfect messaging app. In fact, you can even retract messages before they've been read, even if they've been delivered to your friends! BBM now comes enabled with even better encryption features, like a timer for the photos you send, after which they'll self-destruct. Private chat with friends so it vanishes and is never discovered by nosey friends.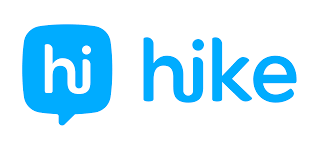 Chat themes, document sharing, internet free transfer, hiding internet activity; these are some of the many features that hike comes enabled with. The app comes equipped with a personal assistant called Natasha, which is a pretty worthy competitor to Siri and Google Assistant. hike messenger's solo and group calling is pretty clear and competitive. The app also has news, a photo editor, photo compressors, broadcasts, free SMS and tens of other features that are enough to make you faint with surprise.
Yep. Plain old Hangouts from Google seems like an ancient app to be downloading today, but it is well worth the effort. The app can be used to call anyone you want to. And if that person is using the Hangouts app, you can rest assured that your call is free. Hangouts allowed you to send GIFs before it was cool, and it still is among the few apps that integrate perfectly with Google Voice and have voicemail integration. Sync chats from across devices. Yes, the app is available for all devices you can think of, plus the web. You can even message friends when they're offline!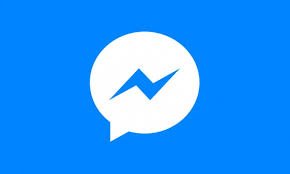 The entire world and their aunts are on Facebook! So you can be pretty sure there won't be issues about the person not knowing about the service or not having an account when you decide to ring them up with a free internet based voice call. Go ahead and have a video chat, that is supported via Skype's protocol. The app is good for messaging too, and you can send virtually every kind of file, data and media with a maximum of three taps. Facebook Messenger is a lovely app to use, which allows you to change chat colors as per your whim, and connects you to more people than any other app. Plus, as a security measure, you aren't going to be contacted by weird people from the internet without your consent. Messages from people you aren't friends with come as message requests, keeping your inbox free of useless clutter.
Now that's quite a collection to choose from, won't you say? All these apps are free to download and offer free voice calling based on your Internet plan and connectivity. Give them a try and tell us which ones you like best.