This is the latest guide to Snapchat for PC, covering both 'download' and 'no download' methods. We have used BlueStacks and ManyMo android emulators to use Snapchat for Windows while pointing out the important caveats you must know. We hope this article helps you make a difference.
Snapchat is a world of fun. The app is almost essential for a quintessential teenager's smartphone. But what do you do if you don't have a smartphone in the first place? You guessed right. You will need to login Snapchat on the web. In this latest 2020 guide, we explain everything you need, and we begin by describing the Snapchat Download for PC method via BlueStacks, the online Android Emulator.
Method 1: Download Snapchat for PC using BlueStacks
The easiest way to download Snapchat for Windows is by downloading an Android emulator. For this guide, we have decided to go with BlueStacks since the method is the most-queried subject of all. BlueStacks emulator works by mimicking the Android ecosystem on Windows PC so as to let users download and access mobile apps from Google Play Store. Here's the step-to-step guide that will help you use BlueStacks to get Snapchat for PC.
1. Go to com/download and select the green Download BlueStacks to get the installer.
2. Double-tap on the .exe file that should appear in the Downloads folder of your PC.
3. An installation window will soon appear. Select the Install Now button and wait for a few minutes until the process gets completed.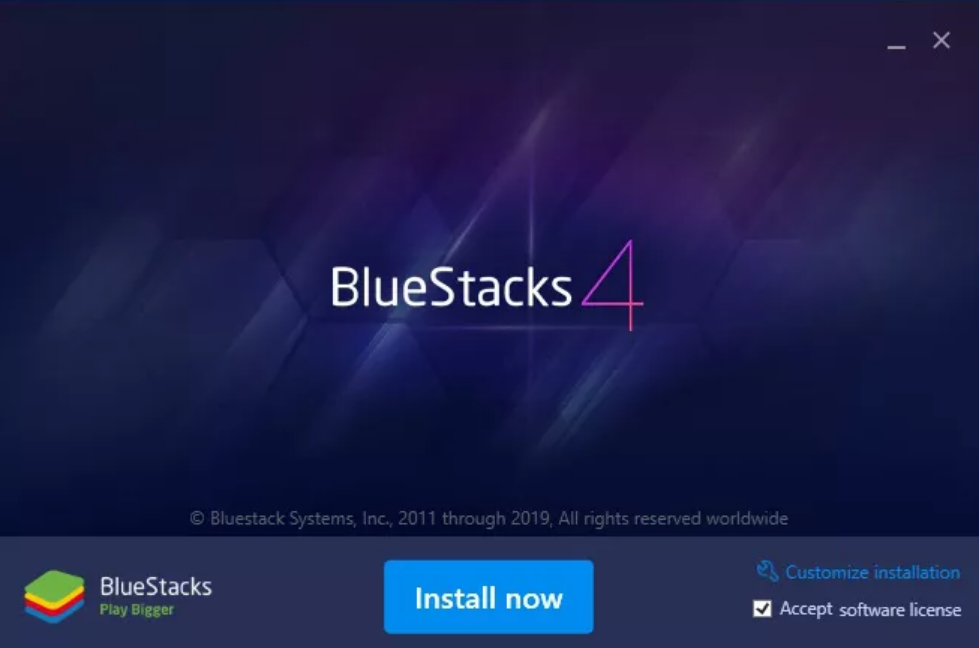 4. On completion, BlueStacks will open automatically. Next, tap on the Google Play Store icon to open it.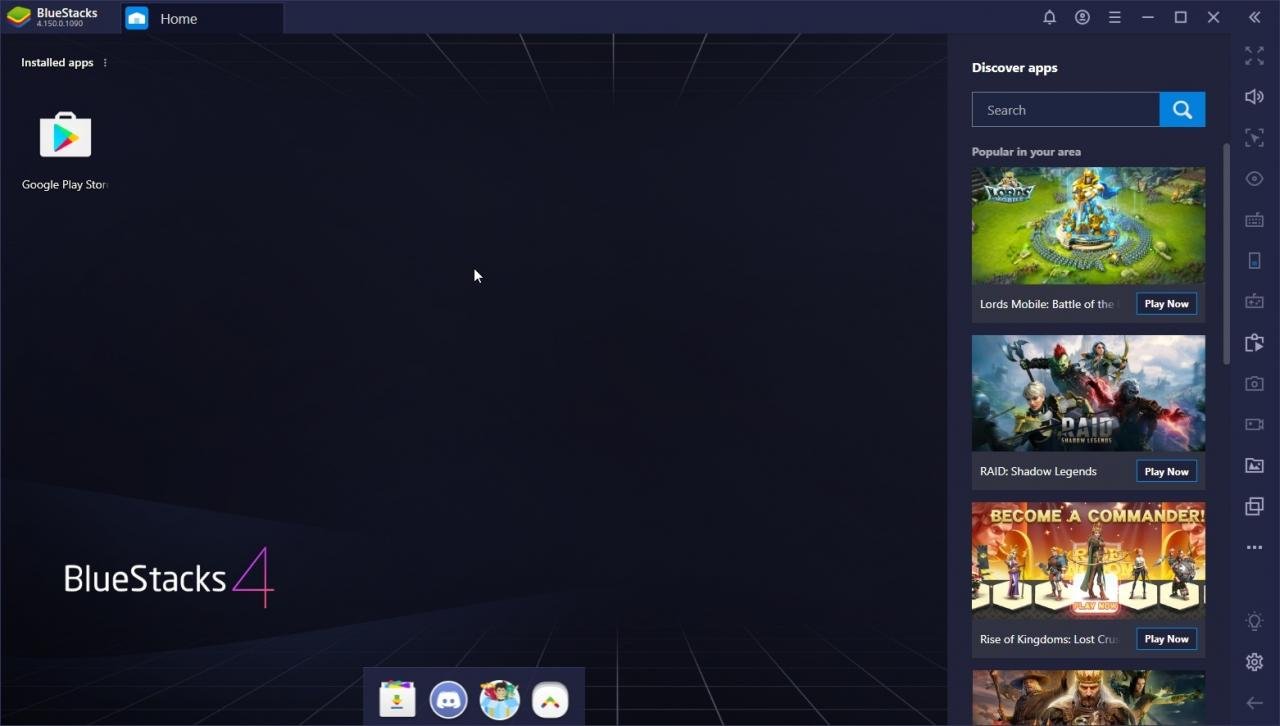 5. Sign in to your Google account by entering the credentials (email/phone number and password) in the given fields.
6. Once you have signed in, you will see the Google Play Store similar to how you would see it on any Android device.
7. Go to Search Bar, type 'Snapchat', and navigate to the first result that appears in the drop-down menu.
8. The official Snapchat app will appear soon. Tap on Install to get the app.
9. Wait for the installation to get completed and select Open.
10. Snapchat will open within BlueStacks with a similar look and feel you are accustomed to. Log in using your username (or email address) and password.
Important Information
Snapchat has stringent rules in place to ban the use of the app via emulators, leaving no choice for the users to run the app on PC. Many Reddit threads are discussing as to why using Snapchat via Android emulators is a bad idea. Riding to the rescue, the BlueStacks support team has posted the following message on May 30, 2019.
You may have experienced Snapchat crashes after you log in and you are left on the BlueStacks home screen. This is an app-specific behavior unrelated to BlueStacks. The Snapchat development team seems to have banned the use of Snapchat on emulators.
Still, you can follow the BlueStacks method and see if it works for you.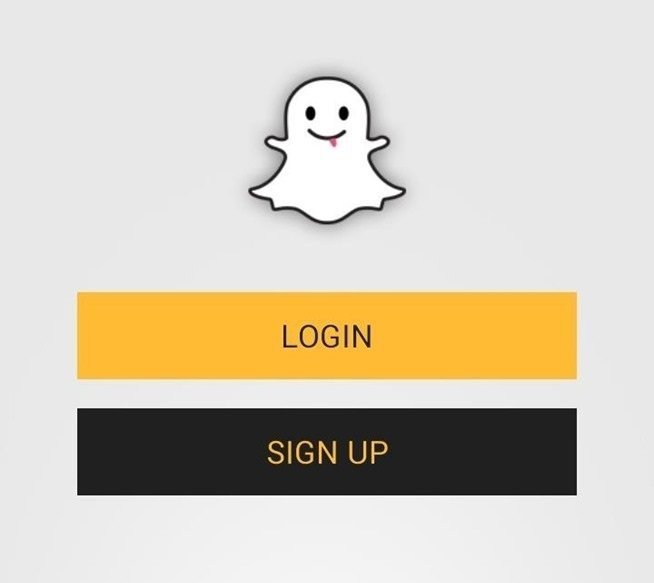 Method 2: Snapchat Online Free without BlueStacks
Snapchat Login is amazing to use on ManyMo. There is no download required and hence there is no possibility of your PC getting infected with an improper file. Without further ado, here's how you can use Snapchat for Windows XP, 7, 8, 8.1, and 10.
Step 1: Download the Snapchat apk file for free online. There are plenty of websites that host the file. You can also use unofficial app stores like 9apps or Vidmate.
Step 2. Make a free trial account on ManyMo if you don't already have one. It's recommended to go for the free version if you're not familiar with ManyMo already.
Step 3. Upload the apk file to ManyMo. This should hardly take any time. The app will load on its own.
Step 4. This method works in any resolution. Have fun!
Why ManyMo for Logging into Snapchat?
Snapchat for Windows is accessible through regular methods such as logging into the website. Just enter your name and password and you can view your snaps and stories with ease. But that doesn't cut it for a lot of us. The Snapchat for PC signup only allows you to view snaps, not send them. This can get irritating. You're therefore better off using an Android Emulator. Not everyone is comfortable downloading an emulator on their PC even though they are safe. So the option for an online Emulator comes in, and that's where ManyMo's online platform trumps all other emulators.
Snapchat for PC: Everything You Need to Know
Anytime you want to use Snapchat Online, you can visit BlueStacks or ManyMo, login, and launch the emulator. You are sure to have fun with your friends in no time. Using these methods, you can use Snapchat on any internet browser of your choice. Try them out now, and don't forget to tell us about your experience in the comment section below.