You are here: Home / Tech / Can You Run Garageband Online? Here's The Answer
Getting Garageband seems to be the prime concern of the contemporary musician. People with iOS devices or Macs can easily get it, and for free too. However, there are others who don't use Apple devices or spend most of their days on non-Apple devices which can necessitate having the app available for their particular device, or at least online. In this post, I answer some of the most common queries about getting Garageband online.
Can I Get Garageband To Run Online?
After an extensive churning of forums and blogs, there is no way we have found that can run Garageband Online. There are no online iOS emulators that we found good enough to recommend to people, nor is there a web client of the app. So there is no value in believing blogs that promise you to get Garageband for free.
There are of course some alternative ways you can edit songs or perhaps make your own melodies, but more on that later.
What About Running Garageband on Windows 10?
Well, you can run Garageband on Windows, but we won't recommend the common APK route of doing things. Most blogs we've read recommend using an iOS emulator like iPadian, but anyone who has used any emulator for more than a month knows how quickly it turns into a bane. If you don't want your PC to run at a snail's pace that spoils any benefit the app gives on your PC, use a Virtual Machine instead.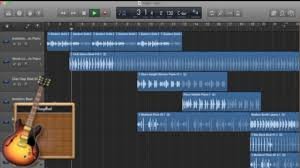 Virtual Machine software like WMware Workstation (or Workstation Pro, if you don't mind spending money) can be used to install iOS or Mac OS on your Windows (and no, no partitions needed). This allows you to run Garageband on Windows PC like it would on a native Mac or iPhone device. We've covered more about this in a previous blog post you can find below.
Are There Other Options To Remix And Edit Songs Online?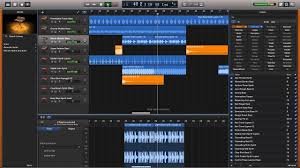 There are tons of options. And they're pretty diverse too, coming with or without a subscription. I highly recommend trying out Soundforge and Soundation, because I used them quite a lot during my days as a freelancer. There are other options to peruse as well, from the really popular JamStudio to the very professional FL Studio (which is paid but on the plus side also comes available for mobile if you need to edit music on the go).
Editing music is about more than just pressing buttons at random and waiting to see what happens. It takes practice, patience, and research into what the latest trends in music are. I doubt getting one app will change it all. Nevertheless, Garageband is a pretty useful application that iOS and Mac users have the privilege of being able to use.
If you don't there are other ways to make music, without relying on iOS or iOS emulators as well as the app itself. The many amazing Garageband online alternatives can help you produce music just as good as with the original app, and so can Android-based alternatives. Check them out and tell me which one you like best.
Reader Interactions