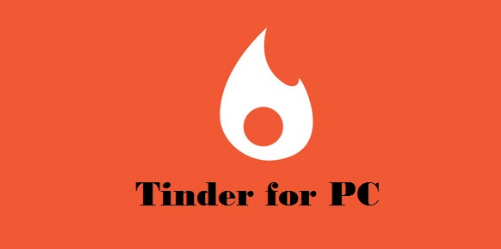 Tinder is the most widely used dating app worldwide. It is simple and easy to use. It has also made many matches. Tinder is officially available on Android and iOS mobile devices. At the time of writing this article, Tinder website www.gotinder.com says 'Tinder Online is coming soon'. This means that Tinder for PC is round the corner but not available just yet. Well, at least not officially.
There is a workaround using which you can use Tinder on your PC and Mac computer. In this guide, we will learn to install and use Tinder for PC. Keep reading!
Why Use Tinder on PC?
Tinder is easily available on the mobile devices and works fine on all the compatible platforms. So, why do we need to use it on PC? Well, the reasons vary across the individuals.
Some people prefer computer over mobile because for them it is easier to use the mouse and keyboard. They are not really comfortable with touch and more so with the small keys on the mobile keypad. It is more convenient for such individuals to navigate and type using mouse and keyboard.
There are some users who spend several hours on the computer. Using two devices (mobile and computer) at the same time could be a little inconvenient for them. They prefer having access to all the apps at one place – their computer. This is why it only makes sense to get Tinder for PC.
The computer screen is larger than the mobile screen. There is no denying that PC monitor offers better readability than the mobile display. A lot of people, especially those with eye problems, are more comfortable using apps on the bigger screen. So, they are looking to download Tinder on PC instead of mobile.
How To Get Tinder for PC


The desktop or web-based version of Tinder app is yet to be released. In the meantime, we will use an Android emulator to use Tinder on our computer.
What exactly is an emulator? Android emulator is an application that creates the Android environment on your computer desktop and allows you the gateway to the vast Android ecosystem including Google Play Store. As a result, you can download, install, and use pretty much any Android app on your computer. Most of the popular emulators are available as desktop apps. There are some with the browser interface.
Get BlueStacks
In this guide, we will use BlueStacks Android emulator, a desktop application, which is arguably the most widely used as well. Why BlueStacks? For the simple reasons: It is lightweight, stable and easy to use.
So, the very first thing we need to do is download BlueStacks. You can download it from the following link: www.bluestacks.com
Note: Choose the version meant for your OS
Now we need to set up BlueStacks to allow it to download stuff from Google Play Store. Locate the folder where you saved this app and launch it. The BlueStacks interface looks like the screen of any Android tablet.
If you are using the emulator for the first time, you will need to sign in with your Google ID. This is the same thing you need to do to your new Android device.
Download Tinder
Once you are signed in, you will be able to access all the apps on Play Store.
Locate the 'Search' icon, which you will find on the home screen. Now, enter 'Tinder' in the search box and press 'Enter' key or click the search button. You will see Tinder app in the search results.
Download Tinder from there.
Once BlueStacks has finished installed the app, go to the apps drawer and run Tinder from there.
You will need to log in to Tinder with your Facebook username (or you can also use email or registered mobile number) and password.
That's it! You can now start using Tinder for PC.
Using Tinder on PC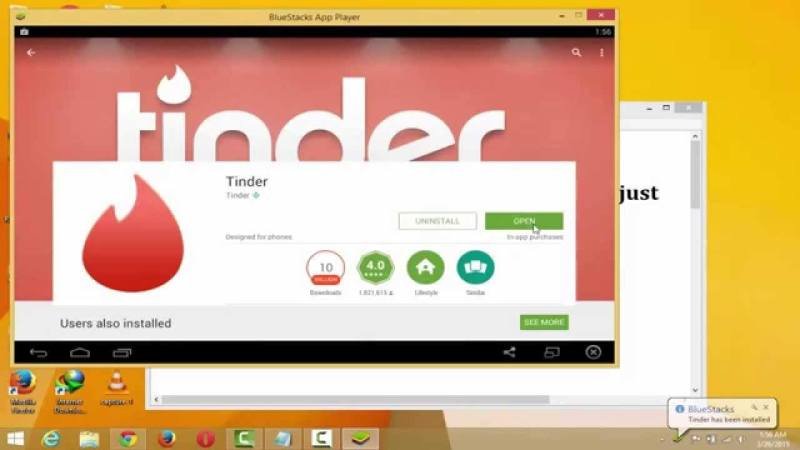 Using Tinder on your PC is incredibly easy. Instead of touch, you will now be using the mouse. Also, you can use your keyboard instead of the mobile device keypad.
Here are the mouse actions you can use instead of the finger gestures:
Like: Click the photo and drag it to the right (alternative to right swipe); you can also click the 'Heart' icon on the bottom
Reject: Click the photo and drag it to the left (alternative to left swipe) or you can click the corresponding 'X' icon
Super Like: Drag the photo to the top (in place of swipe-up) or click the blue 'start' icon on the bottom
Features of Tinder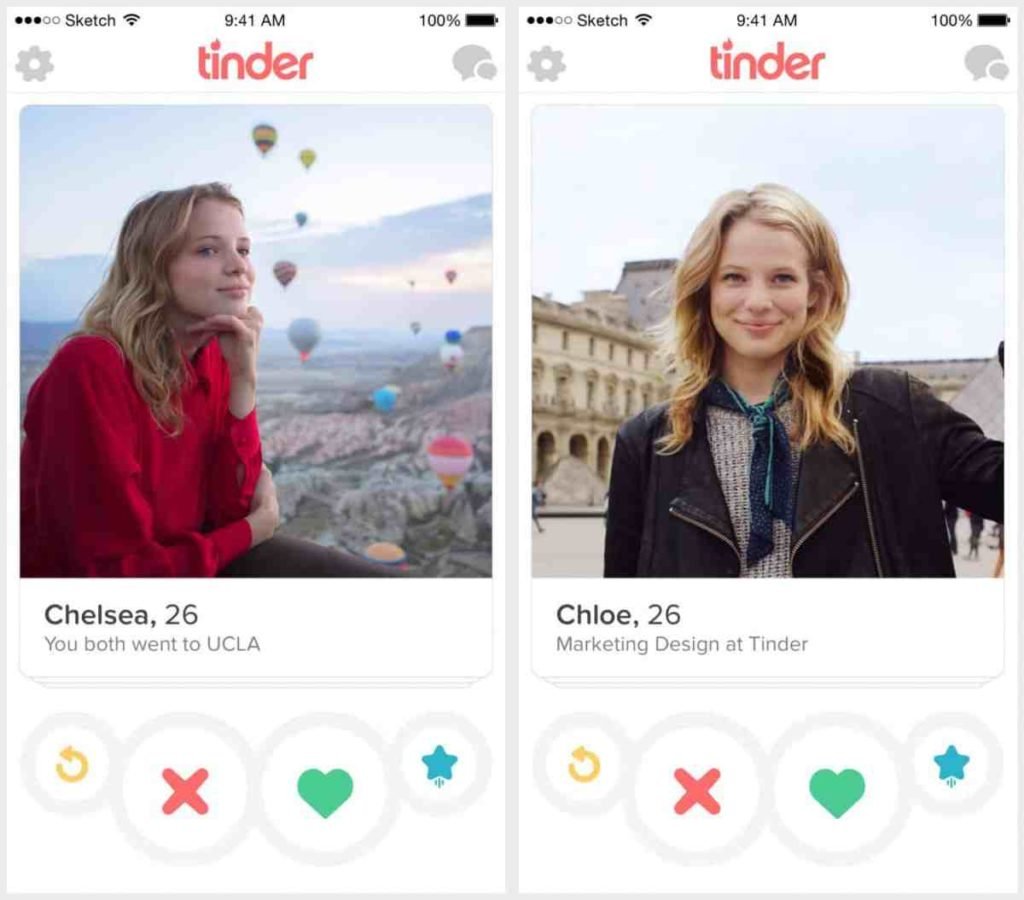 Tinder is the most popular dating application and not without reasons. Here are some of the features that contribute to its immense success:
Tinder is a freemium app; it offers its services for free to a certain limit and if you need more, you can buy Tinder Plus. But, what's notable is that it the free app is good enough for most users
Tinder developers have designed the app meticulously. The strategic design not only offers ease of use but also effective results
Borrowing the elements of material design, Tinder app looks neat and uncluttered. You can get started quickly
In order to use Tinder, you will need a Facebook ID. However, it does not post any information on your FB Timeline on your behalf
Tinder ensures takes your privacy very seriously. This is why you and your Facebook friends do not appear on each other's Tinder list
When you like someone, they will know only when they like you back; this is another privacy feature
If you need to gain the quick attention of someone, you can use the 'Super Like' feature. Please note that this feature can be used only limited number of times in a day
Conclusion
It looks like the official desktop version (or at least browser version) of Tinder will be available soon. In the meanwhile, there is a workaround for us to get Tinder for PC. You can use BlueStacks Android emulator.