Online dating is sheer fun. As we all know, Love is a bumpy ride, and when the emotions get the speed and power of the Internet, there is no halt. Given the strong interest, the people have evinced in the concept, there came a flood of online dating sites. One of the awesome online dating sites is Tinder so here you will know how to use Tinder without Facebook.
The birth of smart, portable devices and the development of mobile applications have further intensified the situation. As a result, online dating has become a buzzword, and every second person has been seen hovering around the applications in search of true love.
So, here we are, with a post about Tinder.
You'll Get The Following Information in This Article
How to Use Tinder without Facebook?
How does Tinder Works?
What is Tinder?
What is Tinder
Tinder is an excellent social dating application that has risen to prominence within a short frame of time. The application is a connective medium between two mutually interested users, that lays the foundation of a new, loving relationship.
Since everything went on smoothly and nothing seemed to be unhappy about the app, nobody ever knew that a single feature of this app could be such a peeve.
How Does Tinder Work
Tinder connects with the Facebook profiles of the users for authentication purposes under the say that it strives for maintaining the quality of the application.
If it had been till authentication, nobody would have a problem with it. But, the application not only uses Facebook profiles to connect people of similar interests, but also utilizes Facebook to trace their location.
This is how Tinder works with Facebook.
To the dismay of many, there isn't any definite answer as to how to use Tinder without Facebook. Though the online dating mobile app has rejigged the operational module, yet this question has been left unanswered. This is an upsetting situation for those who are highly conscious of their privacy, and wish to keep their personal information under wraps. However, there are a few workarounds which can help users to put their Tinder activity out of sight. Excited? Then, scroll down.
Tighten Your Facebook Security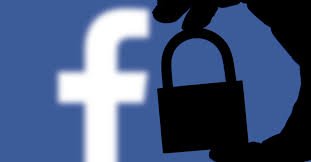 Amid cries to spruce up the security settings on social channels, many Facebook users have disregarded the advice and put themselves in jeopardy. No matter how sincerely you maintain your privacy to safeguard personal matters on Facebook, there are still many an irritant, who latches on to you and tries to delve into your private space.
To put a leash on them, it is important to heighten the Facebook security, so as to cover up your movements on Tinder.
If you want that there must not be any visibility of your Facebook details to anyone and everyone, but only your potential dates, increasing security settings on Facebook is a brilliant thing to do.
When put into effect, the daters would be able to contact you only via Tinder app, and not through Facebook. So, you will be ultimately at peace because there would not be any annoying request and post on your wall.
A New Facebook Account for Tinder
By writing this, it must not be concluded that we are luring you into doing something 'devilish'. We are just asking you to be a bit adroit.
Create a new Facebook account with your real name, pictures and other details.
So, precisely, it is not a fake account, but a clone to your original account, which you will be using only to access the Tinder.
This will help you keep the things separate and less perplexing. While you can manage your original account for the regular Facebook-kind stuffs, you can use the fake account for Tinder interactions and fixing dates. Wonderful. Isn't it?
Set Tinder Without Facebook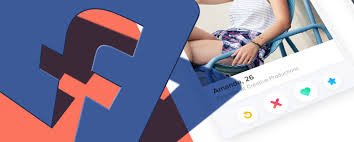 Since it is a golden thought that you can change your settings in Tinder, you can protect yourself from being watched out by your Facebook friends. By doing so, you are simply turning 'off' the feature by which a Tinder account finds a match on Facebook. If you have not explored this option on Tinder yet, it is quite certain that you will be seen on the feeds of your Facebook friends.
However, Tinder made a beeline for this option by keeping it on 'default', which suggests that neither your Facebook friends will show up in your potential matches nor you in theirs.
So that you can set Tinder, visit Facebook.com either on your PC, or your internet-enabled smartphone.
Moving forward, click the 'Lock' button, denoted by three vertical lines. This icon is located at the top right of the Facebook.
A new menu will come to the surface, where you should click 'see more settings' at the bottom of the menu. Once there, tap on the 'APPS', where you will see Tinder.
Conclude the process by turning the visibility of the app to 'Only Me'. The work is done.
Now, Tinder would not be able to penetrate your Facebook account and post anything, or would not even reveal others that you are using Tinder.
Why Should Tinder Not Use Facebook?
You do not appear on the Tinder profile of your Facebook friends neither they do on yours. But, it shows friend of friends on its list. If that was not enough, it also displays the name of your friends. The whole purpose of privacy may get defeated with this little loophole Tinder overlooked (or not). Your potential match may look you up easily on the friend-list of the mutual friend and scour your profile. What's worse is that you wouldn't even know as you don't have to be 'matched' on Tinder to see if two people have any mutual friends.
Tinder Without Facebook
Hide Tinder From Facebook Apps
Facebook is a bag of excitement, and allows users to integrate a myriad services. Receiving your nod, the social media giant connects as many apps as possible to your Facebook account, and send messages or posts to your friends.
However, you may have qualms about Tinder apprising your friends of your presence on the dating app. If you do not wish to face the shafts of sarcasm, go to your settings and hide Tinder.
The same thing can be done by you inside Facebook while heading to 'Privacy' settings.
Subsequently, click on 'see more settings'.
Choose 'Apps' in order to facilitate yourself to decide the access of each app.
A new option will appear, saying 'Visibility of app and posts', where you are supposed to choose 'Only Me' option.
Soon after bringing this change, only you will be able to see your apps, not anybody else.
Updated- 22-01-2020
Why is it a Good Idea To Use Your Facebook ID
Owing to privacy concerns, most people do not like the idea of using their main Facebook ID to log in on Tinder. This is why this statement may seem counterintuitive. We recommend using your own ID for two reasons. Firstly, Tinder does not post anything to your timeline and thus none of your FB friends will know you are using the app. Secondly, by using your own ID you will ensure that you do not appear on your FB friends' list on Tinder in case any one of them is using it. If you are using a clone Facebook profile to sign in on Tinder, another FB friend (on your original profile) also using Tinder may stumble upon your profile.
Wrapping Up
Tinder is a great application – Love via the Internet. However, if you aren't satisfied with above-mentioned measures, and expecting a much definite answer, you are living in a forlorn hope. Better be away from the Tinder bandwagon, and think of joining the application when they can crack the question.
We hope you would have enjoyed reading this post, for more updates on latest technology and tech news from around the world keep checking our blog. You can also share this article with your friends on Facebook, Google+ and other social media profiles. Have a good day!