You are here: Home / Uncategorized / How To Troubleshoot Workspace Webmail Issues – GoDaddy Email Login
Workspace Webmail is one of the services provided by GoDaddy, the domain registrar and hosting service provider. With Workspace Godaddy Webmail you get the email account (or multiple accounts) and you can use the GoDaddy Email Login the way you would use any other email client. GoDaddy email works fine for most of the part. However, sometimes you may experience difficulties. If you are using the GoDaddy email login for official or professional purposes, your work may get affected. Thankfully, there are many troubleshooting techniques that can help you take care of the issues.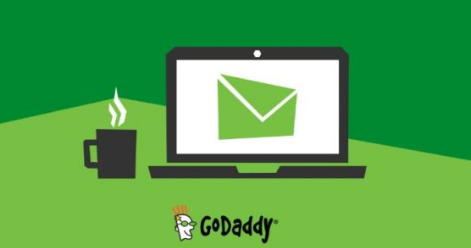 Prerequisites
In order to set up the GoDaddy email client login, you will need the IMAP and POP settings handy. To find the settings, you can visit the link https://sso.secureserver.net/?app=emailsetup&realm=pass.
You can log in with your email address and password for GoDaddy account. Remember that the email to log in on this page is not the same as your Workspace Webmail. You will need your personal email address that you provided while creating the GoDaddy account. If you are experiencing GoDaddy email login issues on this page, it has been addressed later in this article under 'GoDaddy account login issues.'
How To Troubleshoot Workspace Webmail Issues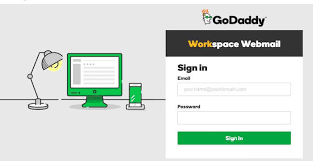 Here are some of the things you need to check to make sure that you have supplied the right information during GoDaddy email client setup.
SMTP Relay Settings: You need to have the SMTP relay set up correctly for your GoDaddy email login. If you are not sure how to go about it, you can learn more at https://in.godaddy.com/help/see-your-smtp-relays-3552
If you need to send more emails every day than what is currently allowed, you can buy more SMTP Relays.
Mail Server Names:  You need to make sure that the mail server names are correct. You can find the correct settings at https://login.secureserver.net/index.php?app=es. This is the link to Email Setup Center. You will need to log in with your GoDaddy account email (not the Workspace Webmail) and password.
GoDaddy also lets you access Email Setup Center using the web based email. You simply need to go to the Tools section and then choose Email Setup Center. Here are the items you need to check and verify:
Outgoing mail server that is being used for SMTP relaying
Incoming email server
Port Settings: In certain situations, the internet service provider blocks the default port settings for the email client. In that case, you can make use of the alternative ports provided by GoDaddy. The port is chosen depending upon the server name that you are currently using.
Check the Email limitations: There are certain limitations depending upon the type of product you have purchased. You may experience difficulties if you have reached the limits. You can identify the limitations associated with your account at https://in.godaddy.com/help/email-account-limitations-2949. Here are some of the things you need to check:
The size of the email message
The number of email addressed allowed for a particular product
The daily relay limit has not been exceeded. Every email sent using SMTP counts as one relay. Let's say you send one email to 20 people you would consume 20 relays. The relay limit is reset at midnight every day.
GoDaddy Account Login Issues
If your email client is working fine but you are not able to access GoDaddy email login for your GoDaddy account then it is a different issue altogether and needs to be addressed differently. Here is what you need to do:
Visit the GoDaddy login page not that GoDaddy Webmail login.
In the 'Sign in' section, just under the email text box, click 'I forgot'
Enter the email address you used to create GoDaddy account (you can also enter the GoDaddy username)
Click 'Submit' button
Now you will be redirected to the 'Reset My Password' page. Here you can have the reset email sent to your personal email address or to the account administrator.
Make a choice and click 'Submit' button again
You will now receive an email with the link to reset the password. Access the link and create a new password
This should resolve your GoDaddy Email Login issues. However, if you continue to experience the problem, you will need to contact GoDaddy technical support.
Reader Interactions