You are here: Home / Apps / Be An Online Dating Boss: All You Need To Know About Tinder SuperLike
Tinder is the most widely used dating app. Millions of people worldwide use Tinder to find matches and dates. The purpose of using this app varies across individuals. Some are looking for quick hook-ups; others want a serious long term relationship. There are many who are interested in flings more than anything else. The idea is to bring two people together who share same relationship goals and life interests. In this article, we will understand Tinder Super Like, one of the gestures used on this app. But, before that, let's understand how Tinder works.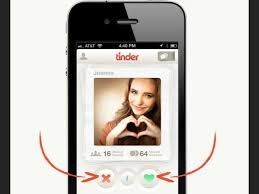 Tinder is available on iOS and Android devices. You can download it from the official app stores. You need a Facebook account to log in to Tinder; there is no other way but you can also use Tinder without Facebook. Once you are logged in you can start finding the matches. Tinder is free to download and use. But, you can upgrade to Tinder Plus on a monthly subscription. Tinder Plus offers more features.
Tinder home screen displays the image of the potential match on the top and buttons on the bottom. The profile image of the user takes most of the screen space. Here is a quick list of the Tinder gestures:
Like: You can 'Like' a person by 'Right Swiping' the profile picture on the screen. You can also press the corresponding 'Like' button with a green heart on the bottom. The person you have liked will only know you did when they 'Like' you back or swipe you right. Or, if someone liked you and you only when you like them too, you will be instantly notified. In both the cases, it will be a match and you can start chatting. With a free account, you can right swipe to only limited number of times within 24 hours. If you have Tinder Plus, you can like an unlimited number of people. You may call it super like tinder.
Nope: Nope gesture means you don't like the person and are not interested in having a match with them. In that case, you can swipe them 'left' or simply press the cross button on the bottom. You will never know if someone liked you if you swipe them left.
SUPER LIKE: Tinder Super Like is different from a simple like. When you Super Like someone whether or not they liked you (swiped you right), they will be notified regardless. Super Like feature is used when you have a special interest in someone and you want to make sure they know. But, you can start chatting only when the person you Super Liked accepts your offer. You can Super Like someone by swiping the picture up or by pressing the blue Star button on the bottom. With free Tinder account, you can Super Like only once in 24 hours. With Tinder Plus account you get 5 Super Likes a day.
DECODING TINDER SUPER LIKE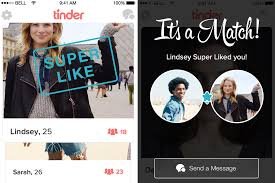 As aforementioned right swipe will create a match only if the other person has also swiped you right. What if you wanted to push your case a little harder? When you come across a profile on your Tinder screen you don't want to let go off too easily, you Super Like them. The person gets your attention! Of course it is their choice whether or not they accept your Super Like.
Why would someone Super Like the other person? Honestly, there is no one answer to this question. It is not an exact science where two and two are always four. It is quite subjective and the reasons vary dramatically. But, there are some common reasons why people use Super Like and we would like to put them forth. Take a look.
They want to hook up: Tinder is widely considered as a hook-up site. A lot of people are on Tinder because they want to establish a clandestine relationship. So, if you get a Super Like from someone, there is a good chance they consider you as a potential sexual partner.
They genuinely like your personality: People on Tinder form their perception about you basis your pictures, your interests, and your bio. These three aspects help people judge your personality traits. So, there is a good chance someone stumbled upon your Tinder account and really liked you and thus Super Liked you.
They are desperate to get a match: Whether you like it or not, there are lots of people out there on Tinder who Super Like only in the hope of finding a match. These people are usually incapable of finding a match any other way and therefore they grow desperate.
They don't understand Super Like: A lot of people are new to Tinder. They are yet to understand the purpose of different gestures. So, you may have probably been super liked because someone else was curious to know what that blue button did.
They want to use up their Super Like quota: Ohh yes, it is true! Whether you have a free account or Tinder Plus, you get limited Super Likes. Let's say the person still has a couple of Super Likes left and only a few minutes are left before the Super Like quota refreshes. So, why not make the full use of it by sending a Super Like or two no matter how indiscriminate it may be.
Because you are AWESOME: May be you are plain awesome and irresistible. This is why they Super Liked you. You have some stunning pictures and a great bio; don't be surprised if there is a flurry of Super Likes for you.
A TIP
Super Like is limited and thus we will strongly advise you against using it haphazardly. Read the person's bio and send them Super Like only if you think you could make a match. Super Like Tinder increases your chance of finding a match. Use it wisely and it could give you good results.
Also remember that there are some dating etiquettes we need to follow even on the online dating apps. Respect the other person's privacy and opinion and you will have a fairly good time on Tinder. So now I think you all know what is a super like on tinder.
Reader Interactions