With several apps masquerading as the best file hiders and ending up offering pretty average functionality, We thought it is the high time a few good photo hiding apps should write about. So we at Bloomtimes went ahead and pooled our experiences together, and made a chart on what was vital to our file hiding experience and what was a mere frill.
We saw decoying, icon hiding and fingerprint recognition as pretty good features essential to a good photo hiding app. Other stuff like slideshows and background music was regarded as useless, but not detrimental. We ended up being torn about cloud storage, and so we decided to be neutral towards it.
Anyway, the exercise left us with 8 apps that were really recommendable. We might disagree over the utility of some on their features, but all these apps are really awesome to use. Most of them come for both iOS and Android. Check out which ones they are…
Vault:
Vault makes sure your files aren't snuck upon by people you'd rather not share them with. The app locks photos, videos, text messages, contacts, apps and more. For premium users, the app clicks a photo of the intruder when one is detected, so you know who's been trying to break in. The paid version also has options to hide the icon of the app so people don't come to know you're hiding files from them.
Keep Safe Vault: 
Keep Safe creates multiple layers of security to keep prying eyes away. But not only is this app PIN, pattern and fingerprint enabled, it also keeps your files encrypted in a cloud, so you can access them on other devices and also not have anyone else know about them. The app locks itself the moment you turn your device upside down, which can come in handy in tough spots. Plus, Keep Safe also allows you to send pictures to your friends for a set period of time, after which they disappear.
Safe Gallery Free: 
If you can excuse the somewhat drab interface, Safe Gallery's a pretty decent file locker. Hide photos, web images, videos and audio using PINs, Passwords or Patterns. The app also supports GIFs. The menu is easy to access, and the layout reminds you on the days on Ice Cream Sandwich OS. Not that that's a bad thing; only I'm not a great fan. The app is also easy to use like file explorer and lets you view files you have hidden with ease.
FotoX: 
FotoX's coolest feature is when it fakes a crash to throw off intruders. Apart from that, it records failed attempts to help you find who could be trying to break their way into your personal stuff. Remove the FotoX icon from your device if you want. The premium version covers a cloud service that acts as a backup for sensitive info so you never lose it. Also, you can activate a feature that will only allow the app to be uninstalled by you, and nobody else.
Gallery Lock: 
Locking your gallery is easy to do with Gallery lock. The app snaps a pic on the one trying to access your files after 3 failed password attempts. You can play a mp3 background score when you watch a slide show on the hidden pics; sort of tacky, but it could have utility for some. Pay to remove the sparse ads that show up once a while. The Gallery Lock app could rival a stock Android gallery app, so you know this one's pretty worth the MBs it takes up.
HiCalculator: 
A calculator is perhaps the most boring app of any smartphone. Nobody uses a calculator to have fun (unless you want to write 2318008 and flip the screen coz you're a pervy nerd; or are you a nerdy perv?). So when you whip out your iPhone and jump to one, people are probably going to lose interest right that instant. Except, that calculator is also a media locker! Store all your private photos under this simple interface, and you can be sure nobody's going to find your videos or pictures.

iSecrets: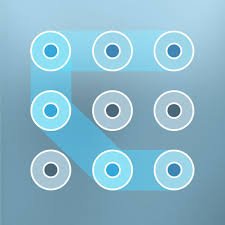 iSecrets can save your media from being accessed by unwanted people. But it also doubles up as a media downloader, so you don't leave an app trail and have your activities discovered. Plus, if you're ever in a tough situation, put your hand over the iPhone screen or close the smart cover, and you'll be logged out in a second! Download photos from your friends' albums, import files over WiFi and have the app save the GPS coordinates for each failed unlocking attempt, right along with a picture on the intruder. And the app is also a pretty neat internet browser!

Private Photo Vault:
Keep a decoy password to not be forced into sharing stuff with someone with Private Photo Vault. Make albums, sync with iTunes, transfer files wirelessly and even text a few to your friends right with the app. Private Photo Vault has a neat image gallery with slideshow capabilities, video support, and also doubles up as a private web browser better than a lot of average everyday browsers. Files you hide are not uploaded to clouds, and this means there is no chance someone with high-level clearance gets to browse through your pics and videos.

The End
There are tens on other good apps that I'm sure you know. We unfortunately; can only mention these, or this page would turn into a glossary nobody would actually reach the end of. So if you feel your app deserves to be brought to our attention, do write a comment on it below.