Google Photos is one of the best photo management and photo gallery apps you find. It is available on both iOS and Android platforms. It offers a number of features that make your photo experience better. But, it does have its own set of problems and if you are a regular user you must have experienced them regularly. No wonder why people sometimes look for best alternatives to Google Photos. We have put together a list of top 7 Google Photos alternatives you can try.

Primo Photos by Amazon bears striking resemblance to Google Photos in features if not always in appearance. That is why it is considered to be one of the best alternatives to Google Photos. Looking up for photos is incredibly easy for Prime Photos. You can search by keying in the name of the location, people, and even things like architectures. You do not need to tag in order to perform the search.
If you already a member of Amazon Prime you can save unlimited photos on Prime Photos. The photo storage can also be shared with maximum 5 people. The app also uses the advanced face recognition technology to group the photos automatically. This feature is quite similar to that of Google Photos.
If you have used Google Photos you will find familiarity in the interface too. All those who are not the member of Amazon Prime can use this app free for 3 months in the trial period. After that, if you wish to continue using the service, there is a yearly subscription of $59.99. The app is available on iOS and Android platforms. This is the best google photos alternative we have tested till now.
Just like Google Photos, you can save raw files with PictureLife. Other than that, you will not find too many similarities. But it is still a good replacement for Google Photos. Unfortunately, PictureLife does not offer unlimited storage like Google Photos. If you have a free account you can use only 8GB server space. Saving raw files may not be a good idea as they are big in size. If you need to save more photos you can buy more space. There are different yearly subscriptions of up to $150 available depending upon the amount of space you need. For $150 a year you can get unlimited space. This app also has some useful editing features to make your photos look better.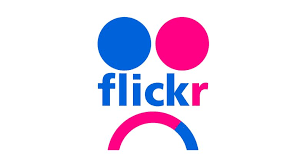 Flickr isn't what you would really call a photo gallery app. So, in that respect, it may not exactly be the Google Photos alternative. However, if you primarily used Google Photos for the free, unlimited cloud backup it offered, you will find Flickr to be a good replacement. There is nearly 1TB of cloud storage to be had for free to save your pictures and videos. In spite of not being a gallery app, Flickr lets you organize your photos pretty well so that you can find them easily whenever you want. Flickr also has some editing tools that can tweak and enhance your photos. Flickr is totally free to download and use with no in-app purchases. It is available for the iOS and Android users.
QuickPic makes it to the list of the top Google Photos alternatives because it has earned its keep here. Packed with plenty of features, QuickPic can be a viable replacement for Google Photos. One of the best things about this app is that it offers automatic backup letting you sync your photos with the popular cloud services like Dropbox, OneDrive, Google Drive and even Flickr. At the same time, it also has its own, native cloud service called CM Cloud. So, you can always be sure that your photos will remain safe with this app.
QuickPic is not just a photo management tool; it is a lot more than that. It may not necessarily have all the features Google Photos has to offer, but it is still one of the best photo apps around. The gallery view of the app is also pretty amazing and allows lots of customizations. Available on the Android platform, QuickPic is totally free to install and use.
Available only on the Android platform, Piktures is a free to download app with several in-app purchases. Piktures is inarguably one of the best-designed photo and gallery apps you will find for your Android device. Google Photos is good too, but many users have experienced difficulty with navigation. That is not the case with Piktures as it is much easier to use and has a very intuitive interface. App navigation is made easier and exciting with support for various gestures.
You can view your photos in a number of ways. The photos are laid out on the screen in an uncluttered manner. The app comes bundled with a number of cool and fun features that you would love to explore. The search feature of the app, however, is not very smart (or perhaps not as smart as that of Google Photos). The free backup is also not unlimited, but you can integrate it with Dropbox. So, that should not really be a big deal. All in all, it is a great app to have if you are looking for something to manage your photos well.
As the name suggests, A+ Gallery is primarily a gallery app for Android devices. The interface of this app is pretty nice looking and intuitive. It uses some of the best elements from iOS design style and Material Design. The app also organizes your photos pretty nicely. You can view the photos by year, location, and date. The app does not offer any native cloud service but allows easy integration with Dropbox, Facebook, and Amazon Cloud Drive. Synching with third party cloud is easy and you can backup unlimited photos. The app also has an inbuilt editing tool that lets you edit, tweak, or modify your pictures in many ways.  A+ Gallery is not necessarily an alternative to Google Photos. However, you can use it as a replacement or supplement on your Android device. It is available on Android platform for free but there are in-app purchases.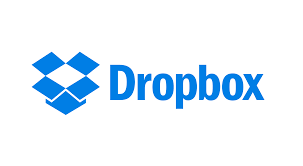 Probably you are surprised Dropbox made to this list when it is clearly not a dedicated photo management or photo gallery app. Yes, it is true that Dropbox is a general-purpose cloud storage solution and doesn't have any photo editing features. But, it lets you organize and manage your files in a very convenient manner. This means that you can create separate folders for the photos and view them whenever you need to. Though you can also check for free DropBox alternatives for cloud storage.