The crypto market has taken the world by storm. Everyone who is in the crypto world wishes to either visit the moon or buy a lamborghini as soon as he enters; if only it were that easy. The crypto market is very new, and one that is hugely manipulated. If you do not play the game safely, there are high chances that you might lose all your funds in no time. One thing that will certainly help you when you're a beginner is following the right people, the crypto evangelists.

Use below embed code to publish this Infographic
Since cryptocurrencies are still in a very early stage, it always pays to be ahead of time and know what the market is going through. For the exact same reason, we have carefully selected a few individuals from twitter and made an infographic about them. Whether you're a noob or a seasoned player, these are the 16 people you must follow on twitter as they regularly tweet about what's happening in the market. As a bonus, we are also elucidating about some of the finest youtubers who do amazing job when it comes to making people aware about the nitty gritty of the crypto market.
Stay Away from people who 

PUMP and DUMP

 coins!
There are many influencers who are generally people behind pumping a certain coin. They usually make an announcement and the coin goes berserk. There are high chances that you might just go and buy the coin at an all time high price and suffer badly later when the coin gets dumped. One can never predict who might pump and dump a certain coin. We always advise you to do your own research and only then listen to what the experts say; the crypto world is very volatile and things change within seconds.
Time for some bonus because "No one wants to miss even a Penny"
Best 5 YouTube Influencers [Bonus]
Ameer Rosic: Ameer Rosic has an ability to explain very technological things in ways that the masses can comprehend. Ameer Rosic is a serial entrepreneur, Blockchain evangelist and the founder of BlockGeeks, an online education platform. He also is a YouTube personality, crypto-expert and jawline enthusiast. Ameer is also the founder of Rosic Media a niche digital marketing firm that has helped many helping companies leverage the latest and greatest marketing strategy to fuel their businesses.

Ivan on Tech: Ivan is an international speaker, blockchain educator, software developer and data scientist. Ivan's Youtube channel Ivan on Tech is a truly global phenomenon spreading knowledge about the blockchain technology to hundreds of thousands of viewers all over the world. Ivan makes the complex simple by delivering entertaining and exciting talks. Attend one of Ivan's talks and you'll have a blast.

Crypt0: Run by a guy called Omar. Omar is an Ethereum Miner, Bitcoin enthusiast, and stock investor. He loves catching up on the latest news. With this, I develop my own opinions, that should further assist you in developing your own. On his channel, you'll enjoy abridged and collected news from respected sources, advice, participation in a lively community of crypto fans, and much more. This channel is also the home of multiple music adventures, piano instrumentals, theatre performances, gaming, and much more.

DataDash: Probably one of the faster growing channel on youtube. DataDash is a one-stop shop for all things related to cryptocurrencies, data analytics & science, and spotting global trends through cutting-edge analysis. The channel is run by Nicholas Merten who is a data analyst. He has been in cryptos since a long time and provides insightful videos over his favorite picks and also keeps coming over for live session to cool things down when most people are panicking due to sudden correction or FUD.

Boxmining: Bitcoin is a global phenomena – and interest in cryptocurrencies is growing worldwide. Boxmining is the only YouTube channel with a truly global outreach. The guy behind the channel breaks down the most important topics into easy-to-stand videos and covers how it's received in both the East and the West. Whether it is covering Bitcoin, DASH, Ethereum or Decred, he has left no technology undiscovered. Best of all, everything is delivered in a short, easy to understand video.

Best 5 Twitter Influencers [Bonus]
Andreas M. Antonopoulos: Andreas M. Antonopoulos has been in the crypto game since a long time. He has been called a "primary thought-leader and ambassador on bitcoin" by CoinDesk which has made a list of influencers several times over, including a spot at No. 1 in 2014. He has even written a book on it (or one of them — "Mastering Bitcoin") and he's a frequent crypto conference headliner.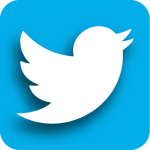 Twitter Followers: 365k +
Roger Ver "Bitcoin Jesus": The man behind Bitcoin Cash. He claims to be the world's first investor in bitcoin startups. He apparently used to be all about bitcoin, and now it's Bitcoin Cash. He is very bullish on bitcoin cash and his tweets often are powerful enough to manipulate the whole market. He is a very controversial figure and has a mixed reputation in the whole industry.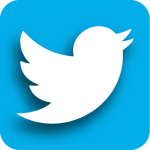 Twitter Followers: 451k +
Vitalik Buterin: Vitalik buterin is a russian canadian programmer who co-founded Ethereum. He regularly speaks his mind over how ethereum is going to help lessen down the transition speed. He also talks of how more and more applications should be made over the ethereum blockchain. Just recently he tweeted how he might leave everything if people keep talking about lambos and moon.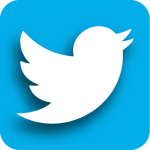 Twitter Followers: 618k+
Charlie lee: He is the creator of Litecoin and the ex-director of engineering at Coinbase. He's active on Twitter, keeping up with every turn and hard fork in the road. He, too, has seen a massive follower growth in 2017 — from under 30K earlier this year to about 558,000 at latest check. He made headlines back in December for announcing he sold and donated his Litecoin stake to avoid conflicts of interest while overseeing the cryptocurrency growth.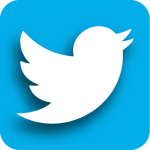 Twitter Followers: 665k+
Ian Balina: Ian Balina is an influential Blockchain and Cryptocurrency Investor, Advisor, and Evangelist. He has appeared in The Wall Street Journal, Forbes, CNBC, Huffington Post, The Street, INC and Entrepreneur Magazine for his work in analytics, cryptocurrencies, and entrepreneurship. He shot fame by his ICO sheet that he would share in his videos.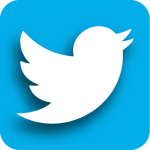 Twitter Followers: 119k +
Joshua Scigala: Joshua Scigala, CEO of Vaultoro the only bitcoin / physical gold exchange. He has been working in the bitcoin / blockchain space since 2010 and helped pioneer the sharing economy with the first swap site in the late 90's. He Co-hosts crypto podcast, The Tatiana show and tweets interesting crypto information & opinion daily. You can follow him to keep yourself updated over anything happening in the crypto space.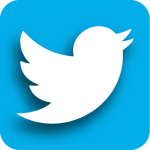 Twitter Followers: 6.5k +