Android emulators have become quite popular in the last couple of years. This is the reason why several emulators have appeared in the web landscape. For those who are new to it, Android emulator is an application that imitates the Android ecosystem on your computer. They let you run the Android apps and games on the computer and you can control them with mouse and keyboard. Using apps and playing mobile games on the bigger screen is a different experience altogether.
Even though there are many emulators out there, not all of them stand by their promises on performance and reliability. Nox App Player is a whole new story though. If you are looking for a stable, easy to use, feature-rich and performance driven Android emulator, Nox has our glowing recommendations. In this article, we take a deeper look into Nox and learn why it is the best you can get. Keep reading!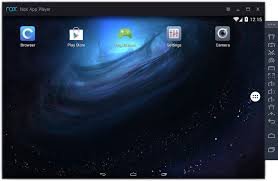 It is Incredibly Fast
Speed is the front where most Android emulators fail to deliver, but Nox App Player does not. Nox is probably the fastest emulator out there in the market. It runs all your apps smoothly. The emulators, however, are truly tested while playing the Android games. Again, Nox shines here. It is designed to offer top class performance even when you are playing a heavy duty game.
What's more amazing is the fact that you can tweak Nox's settings and notch up the performance. It lets you customize the amount of processor power and RAM it can use. For most users, the default performance settings work just fine. For hardcore gamers, the performance can always be pumped up. You could have Nox use all the CPU cores and RAM to its full potential. And yes! You will see a significant enhancement in the performance.
Supports a Range of Gaming Controllers
When you are playing a game on your Android device, onscreen touch controls are all you have. While the controls are positioned on the screen to offer maximum convenience and ease of use, it is never as comfortable as using the external controls. It is true that some Android mobiles support external controllers but that too doesn't feel very natural.
Nox App Player, on the other hand, supports a variety of gaming controllers affording you a more enhanced gaming experience. And honestly, even if you are not using a controller, playing the game mouse and keyboard is always more convenient than the touchscreen.
Acts Like a Real Android Mobile
Most other Android app players that like to be called emulators are not emulators in every sense. They can run certain Android apps but can never fully imitate a mobile environment on your computer. Nox App Player has nearly all the mobile-specific options that can convert your computer into a virtual phone. Nox is capable of projecting an IMEI number, imitate a phone model and give itself a phone number.
Root Access
A lot of users get Android emulators to gain root access on their computer so that they don't have to root their device. For a regular user, most emulators are the same as all they need is to run some apps. But for power users looking to have more control on how Android functions getting root access could be quite a bit of hassle with other emulators. These emulators need you to install some special apps for this purpose. Nox outclasses the others here as well. It comes rooted natively and you don't have to do anything additional. This also means that Nox gets unrestricted, hassle-free access the files on your computer. If you want to be a Superuser this is exactly what you would have asked for.
Interface and Ease of Use
Let's talk about the interface first! Nox Player's design is neat and clutter-free. The home screen features the most used as well as recently installed apps. Icons in light colors over the dark background ensure visual ease and legibility. The important buttons are laid on the dock on the right, which can be hidden or revealed at will. Nox is built upon stock Android KitKat which lends the interface a decent visual appeal.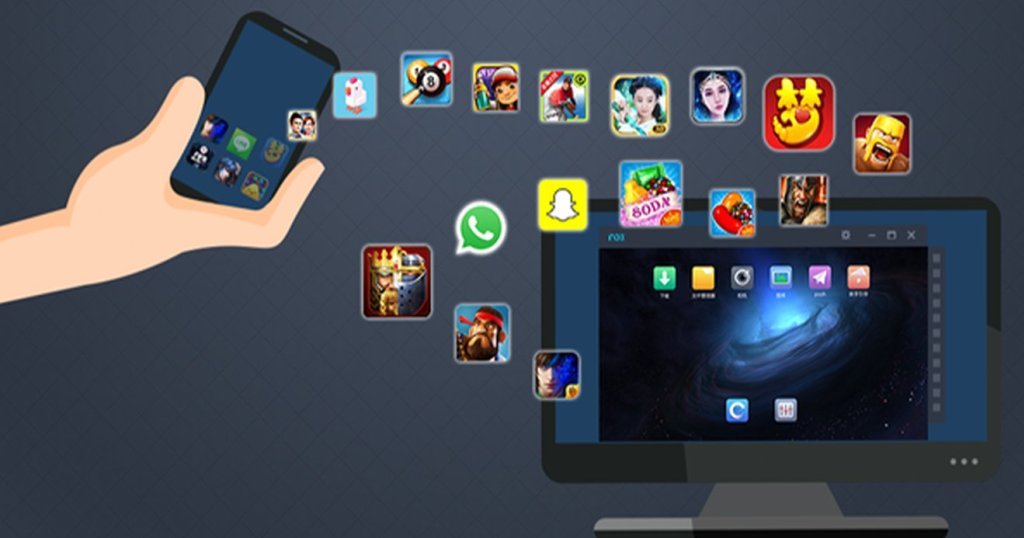 One of the most amazing things about Nox is that it lets you install any Android app with incredible ease. It offers built-in support for Google Play Store sparing you the hassle of sourcing the APK's from the external sources. All you need to do is sign in with your Google ID and you are all set to go.
"What if I do want to install apps from APKs?" That's the question you may ask. Well, you will be happy to know that with Nox installing APKs is just as easy as getting any app from Play Store. Once you have obtained the desired APK and downloaded it on your computer simply drag and drop it on the emulator interface. Nox is quick to identify such files and instantly starts the installation process. So, if you are someone who loves to source apps from outside the Play Store, you are going to love Nox App Player.
Android Version
Nox uses stock Android KitKat 4.4.2 version. Now, that doesn't sound exactly very exciting. Well, that's one of the rare drawbacks Nox users will have to live with until the developers release an updated edition with a higher firmware version. Nox creators have said they would be coming up with 5.1 Lollipop version. But, we may need to wait for a while.
If you are one of those who likes to stay up to date with the latest in firmware, you may feel a little disappointed. But, let me assure you that even with KitKat Nox offers incredible performance. Most apps and games in Play Store work fine on Nox.
Nox App Player is Absolutely Free
Nox App Player is a feature-rich, high performing, reliable Android emulator. Every good thing comes at a price! Or does it? Nox App Player is completely free to install and use. It does not have any in-app purchases even. You could download and use it on as many computers as you want with the same or different Google accounts.
Availability
You can download Nox Player easily from the official website www.bignox.com. Nox is a lightweight application that takes no more than 300 MB on your hard drive. What's even better is that it is supported on Windows as well as Mac. So, when you are on the website, select the right download link for your OS platform.
Nox App Player Android Emulator Review- OUR VERDICT
Ever since Android emulation technology for computers was introduced, several emulators have emerged in the market. But, the truth is that not many have remained good to the lofty claims they made. Thankfully, Nox App Player lives up to all the promises and expectations it sets. It is probably the best emulator around at this time. Nox offers top-notch performance, incredible ease of use, and tons of basic and advanced feature all for free. It is a great emulator for casual users, advanced users as well as developers looking to test their apps.