You are here: Home / Trending / Adblock vs Adblock Plus- Pros, Cons And The Verdict
Ads are the primary (or the only) source of income of many webmasters. But, this certainly does not justify the feeling of being intruded you get when you visit some websites and they are all covered with advertisements. In fact, some websites do not even let you view the content unless you have clicked on the ad or clicked on the 'x' button (which is almost invisible) on the top. So here you will get to know the difference between Adblock vs Adblock plus.
We certainly do not detest the advertisements that are placed nicely and without being intrusive. But, it is not fair to barrage the users with the ads the moment the web page loads up. Some ads are so annoying that they just keep popping up even when you have closed them. So, how can you get rid of these ads and have a better web experience? Thankfully, there are programs like Adblock and Adblock Plus, which, as their names suggest, block the ads on the web pages and make your life easier. One of these is called as best ad blocker for chrome.
Adblock and Adblock Plus (ABP) are the two most popular ad-blockers available today. But, when it comes to picking one of the two, users usually get confused. Both of them have their own sets of pros and cons. If you too have not been able to make the choice, let us help you with it. In this article, we are laying out the comparison between the two. It should help you decide which one to go for.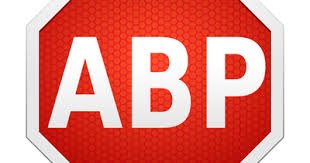 It is obvious to assume that Adblock Plus is the paid version of Adblock, but that is not true. Both browser extensions are free and have been created by separate developers. In fact, Adblock Plus was designed first and has been the inspiration for Adblock.
Adblock Plus has been the pioneer among the ad blocking applications. In the beginning, it was available only on Firefox. Soon, it became extremely popular and the developers extended the support to all the major web browsers. Adblock is certainly one of the best ad blockers you can find. But, it started out on Firefox and it seems it serves this browser the best. So, if you use Firefox, you may not want to consider any other such application. If you use Google Chrome, you may want to try Adblock instead.
Adblock Plus is an open-source program and was created by a community of developers who could not put up with the obtrusive ads on a number of web pages. Adblock Plus packs a number of useful features and has a very easy to use interface for settings and options. It features a number of preinstalled filters and allows you to create custom filters as well. This ad-blocker is extremely easy to install and use. It is a browser extension and supported on all prominent browsers.
There are a lot of good things about Adblock Plus. But, we will not say that it is a flawless, perfect solution for all browsers. In fact, it has some drawbacks and they are pretty pronounced. There is also a rumor that top advertisers, such as Google, have paid off to ABP to get past their algorithm and enable certain ads. Of course, that's not a secret anymore as Adblock Plus has a 'whitelist' which allows some advertisers or advertisements.
Nevertheless, we would say it is one of the most effective ad-blockers around especially if you use Firefox. Here is a quick look at some of its pros and cons:
Pros
Adblock Plus is community-driven, open-source application and hence it keeps getting updated regularly
It is totally free of cost
It is easy to install and even easier to use
The interface for settings is well designed allowing easy navigation and use
There is subscription system to block the advertisements. This means you can simply subscribe to the list and block more ads of your choice
Cons
Adblock Plus has marked certain advertisements as safe and does not block them
It has a readymade 'whitelist' which allows certain advertisements by default. If you do not wish to see these advertisements, you will need to 'opt-out'. But, most users would prefer the option of 'opt-in' instead of 'opt-out'
As aforementioned, Adblock extension drew inspiration from Adblock Plus but has been created by a different developer named Michael Gundlach. This extension was initially designed to work only with Google Chrome web browser. But, it took very little time for it to become popular and was thus made available on all the other major browsers, including Firefox.
Drawing comparison between the Adblock and Adblock Plus could be a little difficult as both are quite effective at their core job (i.e. blocking ads on web pages). They are also similar in that they have a common list of features. Both of them are capable of blocking a wide range of website ads using the preset filters, custom filters, and subscription list. Both these ad blocking extensions have an elaborate settings interface with a number of basic and advanced option.
AdBlock is to Google Chrome what AdBlock Plus is to Firefox. Chrome being former's native platform, it apparently unleashes its best with this browser. Adblock has its fair share of shortcomings and some of them are quite glaring. For instance, if you are used to multi-tab browsing, this extension will slow down the browser performance quite noticeably. While Adblock does block the ads on many web pages quite effectively, it isn't as good with YouTube ads.  If you can manage with fewer tabs and work primarily on Google Chrome, Adblock could be a good choice for you. Here is the quick glance at some of the pros and cons:
Pros:
Open source project and keeps receiving regular enhancements
Easy to install and easy to use
Inspired by ABP plus and has the similar filter system. Therefore, former ABP users will find many familiarities
Blocks wide range of advertisements across all web pages and from all major advertisers
Settings interface page is well designed and is easy to use
Cons
You will experience the apparent browser performance slowdown if you are used to multi-tab browsing
Whether it's in the design or there is bug, this extension is not capable of blocking all the YouTube ads
VERDICT
The online advertisements allow the webmasters to deliver the top-quality content to the users. However, certain advertisements are intrusive and they can degrade the browsing experience. Therefore, using the web browser becomes a necessity.
AdBlock and AdBlock Plus are both great ad blocking tools. If you use Chrome, AdBlock is more recommended. On the other hand, Firefox users will find AdBlock Plus more effective. So now you know both are the best Adblock for chrome.
Reader Interactions