You are here: Home / Trending / Apps Like Prisma For Android and iOS – 2019 List Of Top 5
Social media has exploded recently with selfies and lay photographs transformed by this sweet little app called Prisma. With bold filters that are unafraid to make an overreach and assert themselves, this AI guided app can transform your pictures into ultimate art for your social media friends and followers to marvel at.
As wonderful as that might be, the problem is the app is available only on the Apple App Store. And since Android cannot run dmg files, there is no way to play the app on your Smartphone.  Which sucks big time! So for all of you who are searching for Prisma for Android, we have found top 5 alternatives of Prisma app for Android/Windows and iOS.
But we're not ones to lose heart. We decided to find out apps that do stuff like Prisma but are available in more platforms, and not just iOS alone. Here are 5 we found. Have a look!
Pikazo uses pretty classy neural networks, and reorganises bits of the image to create a picture based on one you provide. These pictures leave a longer lasting impression on the mind. The app is capable of turning utterly bland pictures into remarkable artistic works. Just take a picture, adjust the style to one you like and voila!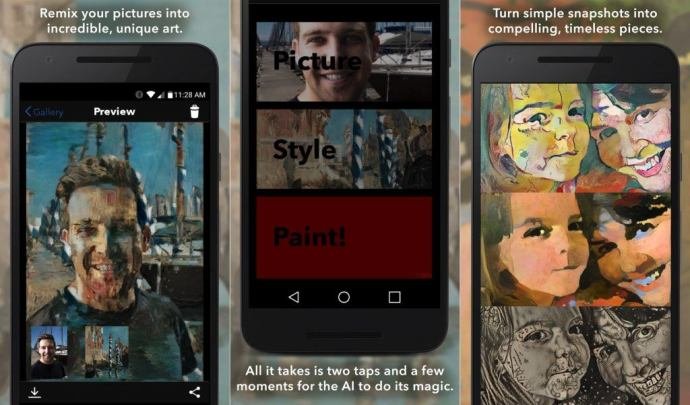 Much like the previous app, Dreamscope requires you to uplaod a photo, choose your preferred style and then leave it to the app to turn it into a breathtaking piece of art fit for an Art Gallery. Unlike the previous app though, Dreamscope makes use of your Facebook app to register you and log you in. The app itself serves as a wonderful way of sharing your artwork and photos, a la Instagram.

Photo Lab looks pretty average, but it isn't just another photo app. The real attraction of the app is the "Artistic Effects" category. Pretty common effects like Pointillism and Plumbago are mixed with the less common effects like Fusion painting, and others. The app can also be used to make montages and collages, while also adding other fun stuff to your pictures like effects, adjustments and more.
Deepart.io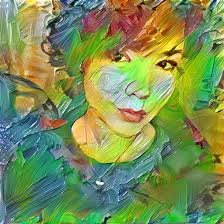 Deepart makes an impression largely because of its video editing capabilities. To give your video content the edge in face of any competition, Deepart makes the perfect companion. There are no limits to what you can achieve for your videos using the service. Coupled with the vibrant and pretty helpful community, Deepart.io is quite empowering to use. The only issue I have is with the image editing capabilities (or lack thereof)
Artbot https://itunes.apple.com/us/app/artbot-photo-art-studio-convert/id1113608698?mt=8&ign-mpt=uo%3D4
Artbot is paid. It's only a dollar though, and the size is surprisingly small for an app of this caliber. Artbot makes photographs light up like no other app can. If you're looking for the everyday gaudy editing using contrast and brightness settings, this is not for you. However, this app can give your pictures a whole new dimension, with several filters, effects and edits to add on to it. The negatives? You're going to need credits and the app might take a while to design that perfect picture according to its algorithm. Give it a try though. You just might like the results better than any other app or service!
What we think:
There's no reason to dislike Prisma, other than it being iOS only. But if you have a non-iOS device, that shouldn't stop you from getting the most artsy pics to show off on your social networks. Thanks to these Prisma alternatives, it is now easier than ever to get Prisma on your devices, no matter what their make. I think you're going to have fun sharing those delectable selfies embellished even further! Wait for our next post in which we will cover how to get Prisma for PC, though Prisma PC is a larger subject and we need to do some research to get you the exact authenticated information. Stay tuned
Reader Interactions