Does the staggering count of mobile applications get you puzzled? Then, seek a respite here. We have clubbed a giant list of applications, put across in 35 categories, in a bid to simplify and narrow down your search. Advance on to know which apps are hogging the limelight, and are worthy to download.
5 Best Free Productivity Apps
In this section, we are going to tell you-
Top Free productivity apps for iphone, Android & Windows.
Let's start building the post with productivity apps. The tech world sewed the scene up to the delight of the customers, and augmented the energy levels by creating apps, such as Kingsoft Office, Mint.com, AstroCloud, Evernote and File Manager. While the Kingsoft allows you to utilise your office packages, Mint.com helps to cope up with your business deals. Trailing closely behind Kingsoft and Mint is Evernote, an app that makes it possible to keep you organised in all ways. The ASTRO Cloud and File Manager, the two apps powered by ASTRO SMB Module, guide you to keep your data well-organized.
Here's the complete list of top productivity apps for you-
1. Word, Excel & Powerpoint (Android, iOS)
2. WPS Office (Android, iOS)
3. Outlook (Android, iOS)
4. Workflow (iOS) ($2.99)
5. Feedly (Android, iOS)
6. Paper by Fifty Three (iOS)
7. Google Drive
8. Quip (Android, iOS)
9. Trello (Android, iOS)
10. Asana (Android, iOS)
11. LastPass (Android, iOS) (Free for subscribers)
12. Evernote (Android, iOS)
13. Pocket (Android, iOS)
14. OneNote (Android, iOS)
15. Dropbox (Android, iOS)
16. SwiftKey (Android)
17. Any.do (Android, iOS)
18. Sunrise (Free; Android, iOS)
19. Fantastical 2 (iOS) ($4.99)
20. IF IFTTT (Android, iOS)
Top 5 International Texting & Calling Apps
Your high-functional, extra-smart smartphone is to no avail if it is devoid of a good texting application.  Sitting on the crest is KaKao Talk, a free program permitting you to speak and send message on any Android, IOS, Blackberry and Windows device. Next on the list is the ultra-famous WeChat, an application which is helpful in exchanging documents, photos or any messages and is accessible on Iphone, Android, Blackberry, Windows and Symbian. You can send numberless texts with Textplus from any handset. With Pinger, you can easily convey texts, exceeding to the number of 100, to many countries free of cost.
Here is the complete list of all other best texting apps for you-
1.Google Messenger
2. MySMS
3. Messaging
4. chomp SMS
5. Textra SMS
6. 8sms
7. HoverChat
8. QKSMS
9. Handcent SMS
10. hello SMS
11. TextSecure
12. EvolveSMS
13. MightyText
Related: WhatsApp For iPad
Related: Tango For PC Download
Top 5 Photo Editing Apps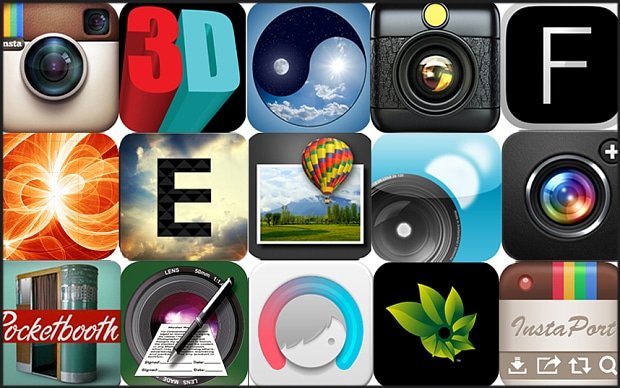 Let's explore the photo editing programs. The VSCO Cam, powered by filters, can be accessed on iOS and Android. Next in line is Snapseed, a high-impact app enabling you to edit a picture in your own way on your tablet and accessible on IOS and Android. The application, which is famous for its flexibility and usefulness, is Adobe Lightroom (iPad). It comes at a reasonable cost. Think that justice has not been imparted if any photo editing app list doesn't find a mention of Instagram. It is available on iPhone, Android and Windows. Due to its filters, the application is an ideal app to treat the photographs.
Photo editing apps for android free download :
1. Adobe Lightroom mobile
2. Autodesk Pixlr
3. BeFunky Photo Editor – Tablets
4. Cupslice Photo Editor
5. Photo Editor by Aviary
6. Photo Editor Pro
7. PicsArt Photo Studio
Also Read: How to make a collage on Instagram
5 Best Free Android Games 2019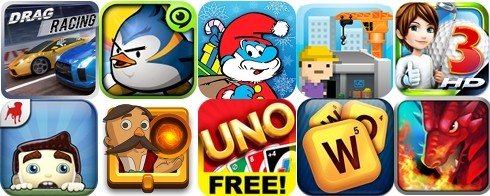 There are many games to play on your handset. Airborne is a racing game which is far away from reality and makes you feel like on the top with a feature of multiple players.  Dumb Ways to Die is a stylist game to horrify the piranhas and moving up the levels by releasing dupes. It is a kind of warning issued by the Melbourne Public Service not to do any foolish task on rail path. Dead Trigger 2 is a shooting game with constant aim and achieving it by going further with the help of power tools and helping hand.
1. New Words With Friends
2. Clash of Clans
3. Cut the Rope series
4. Final Fantasy: Record Keeper
5. Atomas
6. ConnecToo
7. Original Angry Birds series
8. Dumb Ways To Die 2: The Games
9. Skiing Yeti Mountain
10. Hopeless: The Dark Cave
11. Plants vs Zombies 2
12. Vainglory
13. Hardest Game Ever 2
14. Wire Defuser
15. GalaxIR
16. Forsaken World Mobile
17. Luna League Soccer
18. Wrassling
19. Driver Speedboat Paradise
20. Dead Trigger 2
21. Badland
22. Silly Sausage in Meat Land
23. RPG Clicker
24. Words On Tour
25. Icomania
26. Super Monsters Ate My Condo!
27. Winter Walk / Autumn Walk
28. Dungeon Hunter 5
29. Crossy Road
30. SHADOWGUN: DeadZone
You many also like: BoomBeach for MAC Download
Related: Criminal Case For PC Download
5 Best Alternative Keyboards Apps
AI Type plus keyboard is glitzy, and works well with different types of emotional icons and it also works well with user-made themes. MultiLing Keyboard comes with a built-in calculator and many glut options in it. It is cute due to its features and comfortable to use.  Touchpal is driven with maximum numbers of smiling faces, funny icons, smart arts and 85 types of lingos in different colours. Swype is widely known for its feature of filching characters while typing. It provides you gaps while you enter words to write faster. It helps to boost your typing speed.
Top keyboard apps for android & Window Phones:
1. GO Keyboard
2. Google Keyboard
3. Hacker's Keyboard
4. Keymonk Keyboard
5. Kii Keyboard
6. Multiling Keyboard
7. SlideIT Keyboard
8. TouchPal X Keyboard
Top 5 Health & Fitness Workout Apps 2019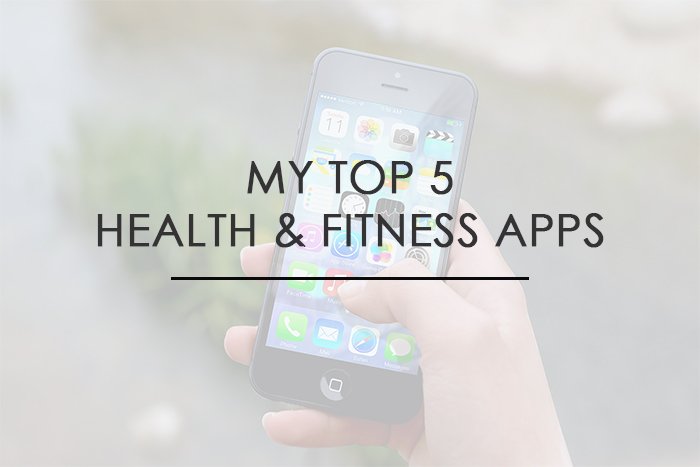 Daily Yoga helps you stay in shape with the easiest home exercises and can be easily downloaded on Android and Iphone. Pacer (Pedometer) assists you to tracking in losing weight, balancing your blood pressure and making you strong. You can easily get it on Iphone and Android, and it has no downloading charges. Physiotherapy exercises give you energy to your spinal cord and other neurology related ailments. It is a good solution for many professionals and doctors. You can choose from different group which includes type of work out, type of health and type of tools to work with.
Download free Health & Fitness Workout Apps for windows & Android Phones:
1. FitStar Personal Trainer
2. Nike+ Training Club
3. StrongLifts 5×5
4. MapMyFitness
5. Strava Cycling and Running
6. MyFitnessPal
7. HealthyOut
8. Kitchen Stories
Top 5 Free Camera Apps 2019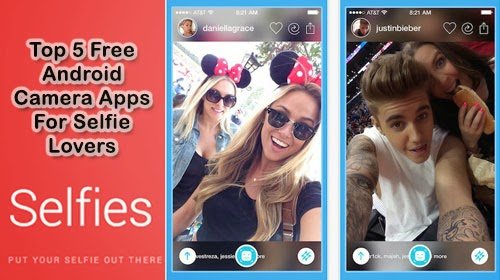 Google Camera is known for its features like touch focus, extra ordinary video making, smear lens and of course all can be done in a limited time set by you. Camera Zoom is a paid program for you, which has various shooting aspects like burst, voice controlled and others too. Apart from these it is developed with HDR, ISO and button activation and other editing tools which can be used in different situations. You can change colours, shapes and sizes. Camera MX is driven with picture correction and effect tools.  It also manages the colour balance, filters and snap frames.
Free Download Camera Apps for Iphone, Android & Windows phones: 
1. Camera360 Ultimate
2. Camera MX
3. Cymera
4. GIF Camera
5. LINE Camera
6. Otaku Camera
7. Open Camera
8. Candy camera for selfies
Top 5 Android Wear Apps For Your Smartwatch
Here comes an app which guides you not to lose your handset. Wear Aware is always with you to remind of your phone by giving a huge sound. For more guidance you have to be specific to the program. At Work is another one which tells you how much time you have given to your work. It works like a time setter. Advance Wear Visualizer is a funny and enjoyable app with its unique feature. It blinks and flashes while you listen to music on any music software with the beat of the song. It is a paid on Android.
Free Android Wear Smartwatch Apps 2019 :
1. UhrArt WearFaces
2. Wear Mini Launcher
3. Tinder
4. Flopsy Droid
5. IFTTT
Top 5 Free Office Apps for Android
Docs To Go is an app which is free of cost and known for easy to use. Google Drive is the latest software of Google allows you to use office package inclusive of Cloud services without any charge. It also gives you 15 GB free Cloud space. Kingsoft Office is the basic form of the office application which has all the office programs in it and that too without any additional charge. The most important part is that it is always upgraded and easily accessible on Android, Iphone and Ipad. It gives you the old office experience on your handset.
Best office suite apps for android free download :
1. Chrome Remote Desktop
2. Docs To Go
3. Kingsoft Office FREE + PDF
4. Microsoft Office Mobile
5. Polaris Office
6. Google Drive
Top 5 Free Movie Android & iOS Apps
Flipps is not only good for your hand phone or tablet but also good for your TV. You can easily and comfortably watch movies on your hand devices. Viewster has maximum number of unpaid cinemas on it to watch. TubeEx is powered with unmatchable compilation of cinemas and comes up in a crisp and clear bunch. Hubi is not a program to view films without any cost on Android phones. It is easily takes out the link and stream it even you go offline. It also gets video links from the secret websites and makes you accessible to see films.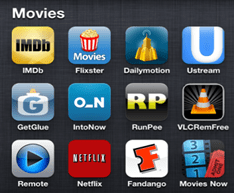 Download Free Apps for Watching Streaming Movies :
1. Viewster – Movies, TV & Anime
2. Showbox
3. Hubi
4. Movie Tube EX
5. BigStar Movies
6. Flipps TV – Movies, Music & TV
Related: Download Showbox on PC and MAC Using Bluestacks
Also Read: 7 iMovie For PC Alternatives
5 Ringtone Apps for android 2019
Scary ringtone has different types of jingles which include horrifying echo, various messaging sound and mail incoming sounds. The ear catching "creaky door", "scary mom calling" and "terror screams" are the best jingles of Scary ringtone.  Mobile9 contains different types of phone tones, desktop images, and themes which makes this one awesome. The Funny Ringtones as it can be understood from its words that it will make you laugh with its funny tones. The neat look makes it handy to use. The must listen is chipmunk dance and Bollywood sizzles. It is useful to apply on short message services (SMS).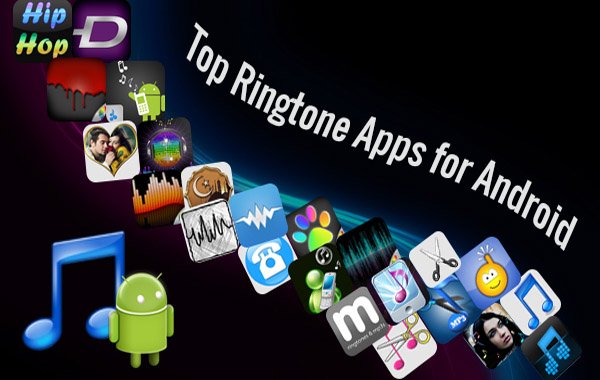 Best ringtone download apps for windows & Android phones : 
1. Zedge
2. Sounds and Ringtones
3. MP3 Cutter and Ringtone Maker
4. Most popular Ringtone
5. 999+ Ringtones
6. Tone Picker
7. Audiko ringtones
Radio FM Transmitter Apps
TuneLink is a software program, which provides you a good transmission for FM on your Android phone and it is a paid service. Vacant FM locator does not broadcast and tune itself, but it needs another gadget to give a proper broadcast of FM to your phone. It takes you to the website www.radio-locator.com from where it catches different FM channels to choose from. It has the capacity to catch GPS or WIFI. It also helps to reduce the size of program. Quick FM transmitter runs fast and obtains IS01, IS03 and IS05 only. It doesn't work on Airplane mode.
Download Best FM Transmitter Apps for android & iPhone :
1. ClearFM – FM Transmitter station finder
2. TuneLink auto
3. Quick FM transmitter
4. Vacant FM Locator
5. FM transmitter Helper
Top 5 Pedometer Apps for Android Smartphones
Moves has user friendly choices with a simple installation within very a less time. It aids you to know the variation among your cycle driving, walking and jogging. It tells you how to do them and also their time limit. It is a simplified pedometer which decreases your battery usage. Walk With My Map takes care of your every physical activity including your jog, walk, yoga, hiking and climbing etc. It also notifies you about your calorie burn etc. Runtastic Pedometer gives you same details like others but it helps to share your day to day activities on social sites.
Download Pedometer Apps For Android Devices:
1. Noom Walk
2. Accupedo Pedometer
3. Runtastic Pedometer
4. Moves
5. Walk With Map My Walk
6. Endomodo Sports Tracker PRO
7. Nike+ Running
8. Zombies, Run!
5 Most Used Music Download Apps For Android
4Shared Music guides you to collect from highest numbers of music data and save on your phone. It gives you a good space of 15GB to save your music without any charge. Music Maniac is another unpaid program which gives you maximum numbers of music choices to keep on your phone. You cans simply search and save music files on your Android device easily through this software. Tunee Music Downloader allows you to save many music files in a less good quality provided format. It is easy to search and save music on your Android phone with this software program.
Download Best Free Apps for Downloading Music on Android:
1. 4shared Music
2. Music Maniac – Mp3 Downloader
3. Tunee Music Downloader
4. Music Download Paradise Mp3
5. Download Copyleft music MP3
6. GTunes Music
7. MP3 Music Download Pro
8. Mp3 Music Downloader
 5 TV Remote Control Apps for Android Devices
Easy Universal TV Remote by Big Fishes is in with its feature which enables you to handle any type of Television.  The basic look is very crisp and clear and there is no noisy buttons available on it. So, no chance of mishap is going to happen with your TV. Smart IR Remote – AnyMote can manage your television, Blueray player and also your air conditioner. The interface is easy to use and can be handled by anyone. You can also handle DSLR camera with the software AnyMote through your phone. But it is not compatible to Sony and Sony handsets.
Free Apps to Turn Your smartphone into a TV Remote :
1. Smart TV Remote
2. Panasonic TV Remote 2
3. LG TV Remote
4.  Easy Universal TV Remote by Big Fishes
5. Peel Smart Remote
6. IR Universal Remote
7. ASmart Remote IR
The smAnd Maps is enabled with elevated OpenStreetMap which allows you to use it offline. It is powered with voice function control which allows you to use it while travelling. Though it is unpaid but the paid version has many functions in it to enjoy. MapFactor comes with built in voice control while it gets in touch with fast camera. The GPS satellite routing comes with 2D and 3D approaches with quick search option. Waze Social GPS is another GPS tool is combined with social networking. It also gets various information which you need like hospitals and police stations etc.
Download Free GPS Navigation apps options for Android :
1. Waze Social GPS Maps & Traffic
2. TeleNav GPS Navigator
3. Sygic: GPS Navigation and Maps
4. Polaris Navigation GPS
5. Navigate 6
6. MapQuest: Maps, GPS, and Traffic
7. MapFactor: GPS Navigation
8. HERE Maps
9. GPS Navigation BE-ON-ROAD
10. CoPilot GPS
Top 5 Android Apps for your WiFi Network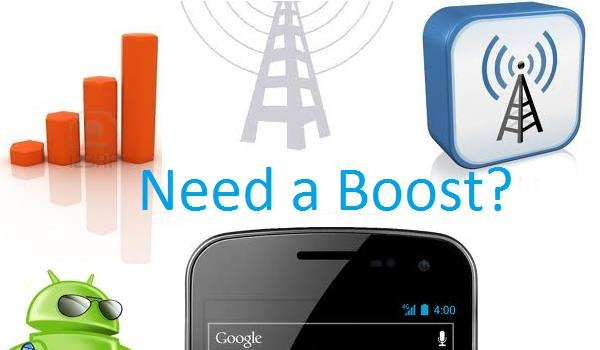 WiFi Analyzer is good for you when you have different WiFi connections around you. It searches the best network for you to install and goes easy on your phone battery with no cost on your pocket. SuperBeam helps you to share your files from your phone to another one in a less time. AirDroid is an ease of use to add your phone and computer through WIFI and shift and collect your files and data to phone to computer. It also manages your camera and enables you to message, to save the phone contacts and edit camera pictures while connected.
Free Apps for boosting Wi-Fi signal & Network on your Android device :
1. Osmino
2. Booster WiFi
3. AirDroid
4. SuperBeam
5. WiFi Analyzer
6. WiFi Connection Manager
7. Free Zone – Free WiFi Scanner
8. WiFi Finder
Best 5 Compass Apps for Android & Windows Mobiles
Compass 360 Pro is absolutely smart and real time compass for Android devices without any cost. It gives you the exact direction with its accuracy. It is quick to respond and simple to use. Compass is the top most trouble free software available till now.  It is fast in its action with the attribute of longitude and latitude direction. Field Compass is noisy application with much information on your screen which you need to know. This is enabled with Holo themes inclusive of moody dark and standard light. It has the mix up of an analogue face and digital view.
Free Download Top Compass Apps for Android Devices :
1. Tiny Compass
2. 3D Compass
3. Compass & Level
4. FengShui Compass Free
5. Marine Compass
6. 3D Compass Pro
7. Compass Pro
8. Super Compass
9. Smart Compass Pro
Top 5 Task-Killer Apps for Smartphones
Task Manager is unpaid software. It simply closes every programs and applications running on your phone with one touch to it. It guides you not to swipe in between applications, games and software on your phone. It saves your CPU usage and keeps on checking which application to end. Super Task Killer is a good choice for your Android phone. It quickly shuts down all the applications within a less battery usage. It informs you about your memory clearance and which programs have been stopped. It is free from any charges and it has all the information available on it.
Best free Task killer managers for Android Smartphones :
1. Clean Master
2. Smart Task Manager
3. Advanced Task Killer
4. Super Task Killer
5. Zapper Task Killer & Manager
6. GO Cleaner & Task Manager
7. Watchdog Task Manager
8. Greenify
9. SystemPanelLite Task Manager
10. ES Task Manager
5 Free Caller Identification Android Apps
Contactive is the best way to use your social networks, email and websites to let you know who is calling you. It catches all information about the caller and it is absolutely of no charge. Truecaller is good due to maximum collection of numbers. Due to that it also catches the tele-marketing numbers too. It gives all information of the caller. Current Caller Id has come from directory which is WhitePages. It also has the access to your all social networking sites to know all the details and contacts. It also tells you the updated status of facebook and Twitter.
Best Caller ID & Blocking Apps for Android to screen people :
1. Truecaller – Caller ID & Block
2. Current Caller ID
3. Mr. Number
4. Whitepages Caller ID & Block
5. Caller ID +
6. Whoscall- Caller ID&Block
7. True Contact – Real Caller ID
8. CallApp – Caller ID & Block
9. Contactive – Free Caller ID
10. Caller Name Talker
11. Full Screen Caller ID – BIG!
12. Caller ID & Block
Top 5 Apps to Watch Live TV on Smartphone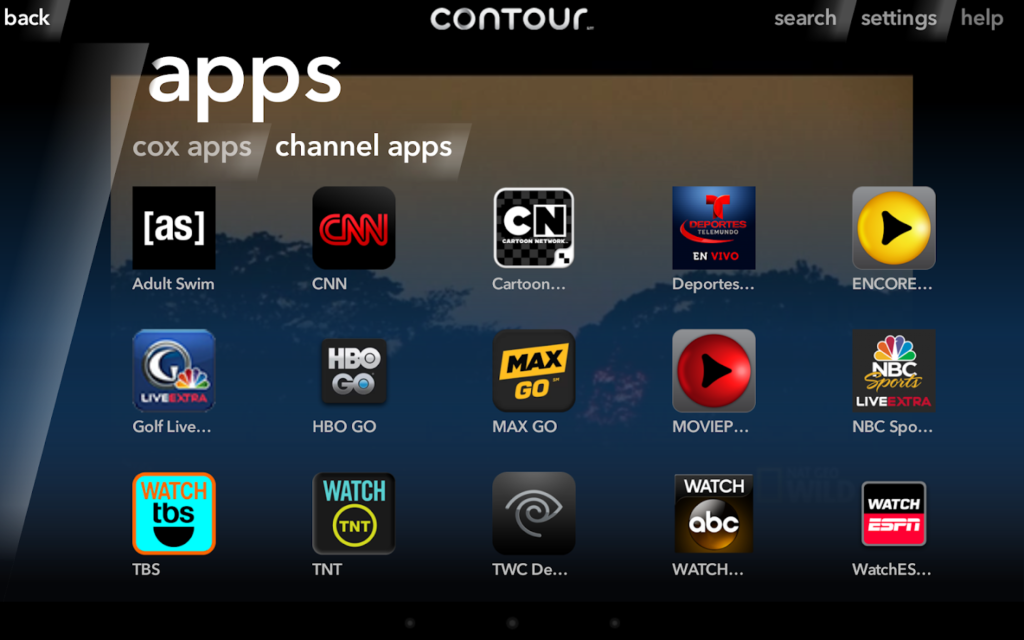 SPB TV is a good program to view TV through your Android phone. It is not at all complicated and has various frequencies. It easily gets connected through Chromecast, Miracast and WiDi. LiveNow!TV Plus is available with DNLA and Chromecast. It allows you to view 200 TV broadcasts and recordings available in the world in a high definition feature. It also has 500 VOD high definition broadcasts. It has no charge to pay. The XMTV player is a video player but is also good for viewing TV broadcasts through Andtoid. It runs fast and it is super in its features.
Live tv app for android free download
1. SPB TV
2. LiveNow!TV Plus
3. XMTV Player
4.  Crackle – Movies & TV
5. Viki: Free TV Drama & Movies
5 Best emoji app for android and iPhone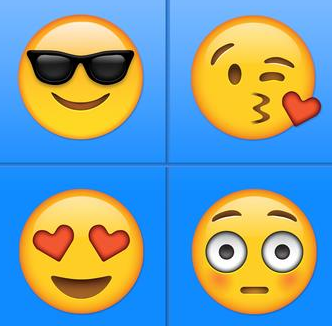 Who doesn't want to use emotional characters while using messages? Emojifree is an addiction to the users of Iphone with no cost. It comes with many emoticons, animated emotional icons and emotional fonts. The copied version is available for Android users which is Emoji CoolSymbols Keyboard and without any cost. Emoji ++ comes with a flower with it. It gives you a list of all types of emotional characters so that you can get a view of them at a random. It is paid software for you. Imoji, which can easily transform your phone's saved photo or into an emoticon.
Best emoji app for android 2019
1. Emoji Free – Emoticons Art & Cool Fonts Keyboard
2. Emoji ++
3. Imoji
4. SMS Rage Faces – 2200+ Faces and Memes
5. Emoji Type
5 Best FM Radio Apps for Android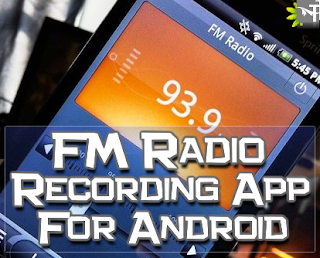 TuneIn Radio Pro helps you to enjoy 100,000 broadcasts around the world. It also allows you to save a show on your handset. It is available on Iphone and paid software. iHeartRadio guides you to listen to very limited channels and comes on Iphone. Nexfox Radio gives you the access of 60,000 broadcasts if you are not residing in the US. It quickly catches the nearest broadcasts and including of timer and alarm clock. It is a paid program for you. Grace Digital Radio is available in different places on the earth through Internet with news channels and chat shows.
Top 5 FM radio app for android without internet/with internet
1.Tunein Radio – Free and Paid
2. Stitcher Radio For Podcasts – Free
3. Scanner Radio – Free and Paid
4. Pandora – Internet Radio – Free and Paid
5. iHeartRadio – Internet Radio – Free
5 Best Spy Apps for Android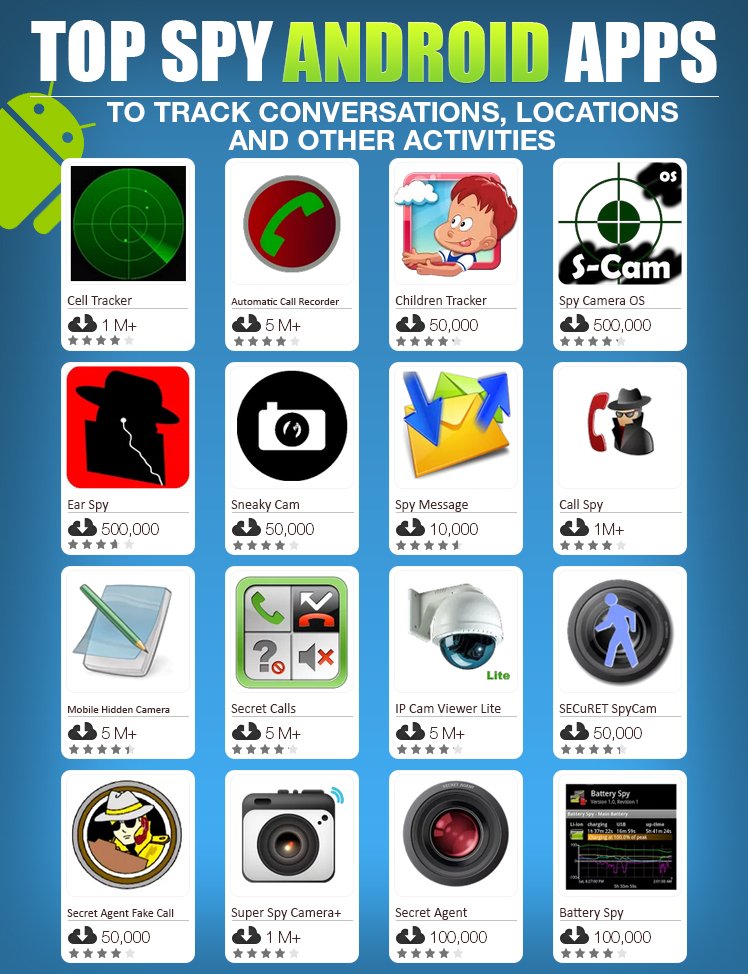 Connect is a latest techie software to track your loved ones on social networking sites. It accumulates on one device and tracks. It comes up with Iphone and Ipad. Find My friends which comes with Iphone and Android tracks your dear ones. It takes out the map easily if the location has been shared. On Iphone it quickly synchronizes with the contacts available on your phone and tells you about the one you need to know the whereabouts. Trick or Tracker 3.0 comes with both Iphone and Android allows you to use it by 7 family people at a time.
5 Best Spy Apps for Android Free
 1. Cell Tracker
2. Children Tracker
3. Ear Spy
4. Mobile Hidden Camera
5. Sneaky Cam
5 Cool Traffic Apps for Android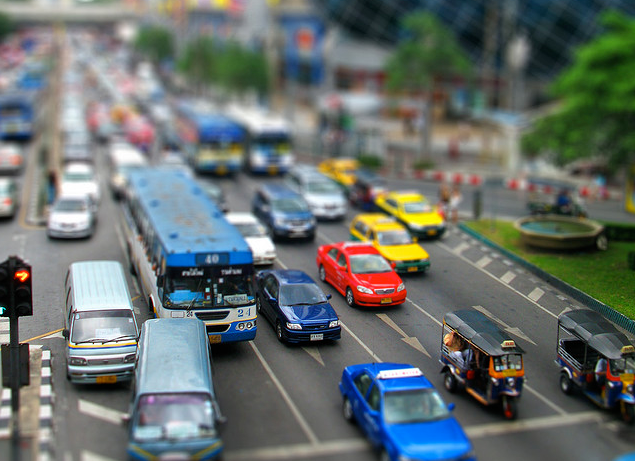 UDot is good Android software for roads but is available only for Utah residents. It gives the instructions through Utah Department of Transportation. It gives every type of information of the road like the traffic condition. NZ Traffic is for New Zealand residents with the Map and an Android program. It shows every little thing of the road through the cameras. It gives you an option of shifting to your memory card to save space. Michelin Navigation helps in your everyday road movements and comes with an Android device. It tells you about the current situation of the road with options.
Download Best Free Traffic Apps for Android Devices :
1. Voyager
2. Waze
3. USA Traffic Cameras
4. AA Breakdown & Traffic
5. Driving Route Finder
6. Beat the Traffic
7. INRIX
8. Michelin Navigation
9. NZ Traffic
10. UDOT Traffic
5 Best Scanner Apps for Android
CamScanner is real- time software with all the functions available on your Android phone allowing you to use your camera. It gives you the best scanning experience with a regular camera. Tiny Scaner allows you to scan any kind of file through your phone camera easily. It takes out the edges of the file and gives a look. It also catches the coloured features of a file. Other Android program SimplyScan has the same attributes like the other software but if you pay for extra attributes then it will give you the options to scan multiple pages at a time.
Document scanner apps for android free download :
1. CamScanner
2. Scan Document
3. PDF Document Scanner
4. Droid Scan
5. My Scans
6. Scan Master
7. FINARX Scan
8. Genius Scan
9. Tiny Scan
5 Best Notepad Android Apps
Evernote is like to keep a note of everything you want with you and simply changing on it at the same time. It also enables you to keep your camera images and also some other pictures which came from other software like WhatsApp.  ColorNote Notepad Notes has the quality to take your notes on different colours so that you can recognize quickly and also lets you know about the next task's timing by tingling music on it. Google Drive is itself a good software for all kind of works like transferring, saving and using your data at the same time.
1. Notepad apps for android free download :
2. Evernote
3. ColorNote Notepad Notes
4. Google Drive
5. Google Keep
6. Inkpad Notepad – Notes – To Do
7. Do It Tomorrow
8. OneNote
9. Task List
10. Papyrus – Natural Notemaking
11. GNotes – Sync notes with Gmail
12. Notes Notepad To Do
13. LectureNotes
14. Notepad: Note list
15. Notebooks
Top 5 Screenshots & Screen Capture Android Apps
Screenshot enables you to take screen shots in various methods and it also instructs you how to use them in future. Screen Grabber is a simple program for you with the ability of sharing. The Perfect Screen Shot (Classic) tells you how to use your screen shots and how better are they than the actual one with the feature of using it on the top of your phone. Screenshot Snap makes it possible to make changes in the screen shot afterwards. You can give names to the screen shots. These all are unpaid Android applications and very simple to use.
Screenshot apps for android free download :
1. Screenshot
2. Screenshot Ultimate
3. Screenshots Simple
4. Take Screenshot
5. Easy Screenshot
6. Screen capture
7. Capture Screen
8. Screenshot Snap Free
9. Screen Grabber
Top 5 Best Call Recorder Apps for Android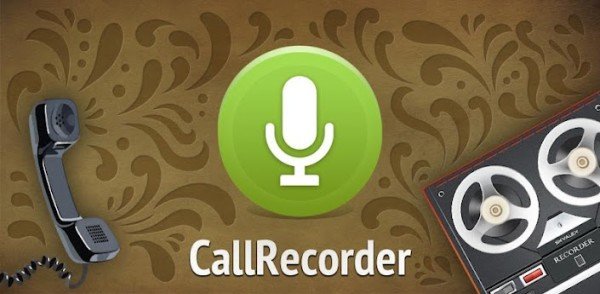 Google Voice is popular for its different abilities and that too without any cost. It also records calls while a call comes but doesn't record when a call goes out. TapeaCall Pro records the calls which come and go to other phones with a long duration. You can simply keep them and transfer to your mails for further usage. It is a chargeable program but worthy at the same time. Call Recording by NoNotes.com simply takes all your details including your name, number and email id and mails you on your id after the phone call ends without any cost.
Download free best Automatic Call Recording Apps for android :
1. TapeaCall Pro
2. Google Voice
4. All Call Recorder Deluxe
5. Easy Voice Recorder
6. RMC: Android Call Recorder
7. Call Recorder
8. Galaxy Call Recorder
9. Call Recorder – ACR
Top 5 Free Video Editing Android Apps
Imovie is Apple's software has the ability to do anything what a computer cannot and it is free of cost. Magisto is simple to use on Android and iOS phones. You can make big movies if you buy the Pro version with the free cloud space. Video Star allows you to create your own video and is available on iOS. The Viva Video has an in built camera to make any kind of movie with less motion or speed to share on your Instagram. It also allows you to make small shows with the help of slides without any charge.
Download free best android apps for video editing :
1. iMovie
2. Clipper
3. VideoCollage
4. Spotliter
5. Cinefy
6. Action Movie FX
7. Lumify
8. MixBit
9. Splice
10. VivaVideo
11. Magisto
Top 5 Apps for Tracking phone location
Where's My Droid is an unpaid searching software which will guide you to search your phone. It basically gives a message to your phone and the other message gives a message to GPS for locating the phone. The unpaid software Plan B, that searches your phone through GPS and towers of cell phone and when it finds your phone it directly mails the position to your Gmail. Android Lost Free finds your phone and the person who took away your phone. The tingle sound will give you an alert via SMS or mail when it gives you the phone info.
1. Where's My Droid
2. Plan B
3. Android Lost Free
4. SeekDroid Lite
5. AntiDroidTheft
6. Prey Anti-Theft
7. Avast! Mobile Security
5 Best Free Weather Apps for Android
Yahoo! Weather is an unpaid program on your Android and IOS that tells you everything about the weather. It gives you all the facts of heat, moisture, predictions and updates for the next day. Accu Weather gives you the predictions for every hour, everyday and for next 15 days. There is a feature of MinuteCast which gives you every fact about every minute with an alarm of natural disasters. This will add cost to you but without any advertisements. Doppler radar tells you all weather related facts predictions via pictures. It is the latest software on weather prediction with others.
Download Best Android app widgets for weather :
1. MyRadar
2. AccuWeather
3. Yahoo Weather
4. The Weather Channel
5. Weather Underground
5 Best Apps Actually Worth Paying For
The Android Swiftkey it makes you perfect while typing without any error. It actually memorizes your phrases and words and gives you a perfect typing. Spotify catches the frequency even when you are not connected to Internet and saves music files on your phone, tablet or PC. The Starry Night helps you to view the images of the night sky like planets, stars and galaxies etc. Even when you are passing through buildings you can see all on your phone screen. The Instapaper lets you read the website pages you want to know when you are not connected to Internet.
1. Paper Camera
2. Nova Launcher Prime
3. Runtastic Running PRO
4. Smart Tools
5. Plex
6. Calm – Meditate, Sleep, Relax
7. SMS Blocker Clean Inbox
8. Pocket Casts
9. reddit sync pro
Best 5 Hidden Gems Apps for Android
Pocket free is a great gizmo which helps you read widely on the web with different methods. The day and night vision allows you to read comfortably wherever you are with the ability of marking your contents and saving on your Android phone. With the help of Contacts+ you can organise your contacts on social platforms like Facebook, LinkedIn and Google+ smoothly. The Android Pushbullet unpaid tool allows you to exchange your data, links and alerts from your handset to your computer and the same to the handset. The "Channel" attribute gives alerts via newsfeed, news and online schemes etc.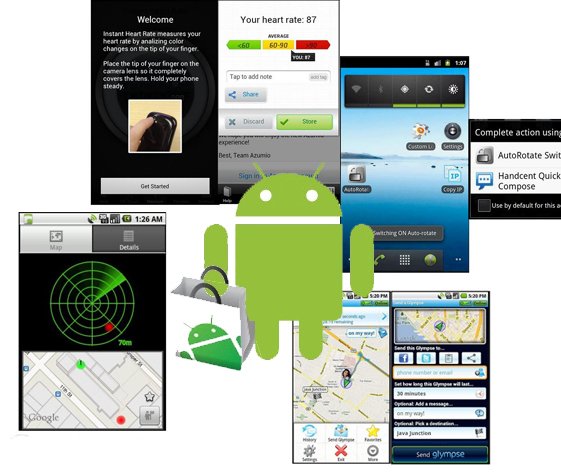 1. POCKET FREE
2. INGRESS
3. FIELD TRIP
4. JAUNTFUL
5. MOSEY
6. KAMINO
Top 5 Cool Android Apps For Fun
POU works just like your pet animal who, will always be with you and takes your all love. The best part is it is adorable and cute and it won't destroy your household items. Doodle Jump is cute playing software which will occupy your time with its cute feature just beware save it from bugs. Crack your Screen is funny software which shows cracks on your phone and tablet by activating the button of the software. You must have played Glow Hockey in Shopping Malls or Multiplexes but now here is a game which makes you perfect in the actions.
Free Download Android Apps for Priceless Fun :
1. POU
2. DOODLE JUMP
3. CRACK YOUR SCREEN
4. GLOW HOCKEY
5. PIANO MELODY
6. MANHJONG SOLITAIRE
7. CRAZY COW
8. LANDLESS RUNNER
It's time to wrap up this giant post we hope you would have liked our collection of top apps from 35 different categories, you can also share this post with your friends on social networking websites, for more updates on latest happening from around the tech world stay tuned to our website.