Just a little over a year ago, iMessage online was just another chatting app restricted to the Apple users. With popular chatting apps like WhatsApp bringing new features and functions regularly, the charm of iMessage seemed to be fading. In order to make its exclusive messaging platform more interesting, Apple introduced the concept of mini-apps that could be installed within iMessage or added as a plugin. Well, this new feature managed to revive the messaging app's popularity. As of today, there are hundreds of apps and services you can plug into iMessage and enliven your otherwise monotonous chats. With so much to choose from, picking the right iMessage add-ons could be a tad difficult. This is why we scoured the iMessage Store and picked some of the 10 best iMessage Apps you would really like to have. So here we go!
1.Fandango Movies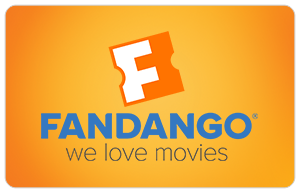 Like to go out for movies with your friends every now and then? Fandango Movies is an app you should have. In fact, this app is already very well known about the iOS users, especially the ones who are movie buffs. An iMessage extension of this app makes sure your movie planning and ticket booking are even easier. You can plan your movie trips and even buy movie tickets from with iMessage using this extension. It also shows you the movie list and schedule and updates the information quickly so that you are always caught with what is new. This app makes sure you don't have to participate in long drawn, confusing chats over movies.
2.ETA
Not very long ago, WhatsApp added a smart, new feature that allows you to share your real-time location with your friends or family for a specific period of time. Google Maps too lets you share the real-time location updates with others. Now, ETA brings the same functionality to iMessage. ETA is a complete app in itself but has a cool plugin for iMessage. The people you have shared your location with can see where you are going, how are you going and when will you get there. It also directly connects you to location services such as Google Maps, Apple Maps and Waze so that you also navigate more easily.
3.Instant Translate
A few years ago, I was in Indonesia the land of Bahasa and other native languages. Some spoke English, most did not. Getting something as simple as a cab was such a hassle back then. Only if I had an app like Instant Translate, things could have been so much easier. As the name suggests, this app quickly translates your text from one language to another. It supports a breath of languages and hence it can make your life easier in a foreign land. It also has many other features including speech recognition, built-in autocorrect, offline history and a lot more. You just need to choose your native language and type in it; the app will do the rest.
4.Who's In
Developed by Microsoft, Who's In is third-party, personal event planner for iMessage. What Fandango Movies does for movie planning, Who's In does for other activities, such as going out for a meal to your favorite restaurant. All you need to do is pick the activity of your choice and your friends in the chat will indicate whether they are interested in coming or not. In case you cannot figure out where to go or are at an unfamiliar location, the built-in Bing support will help you find the right place.
5.JibJab
Want to do the Snapchat-esque chatting with iMessage? Well, JibJab is what you would like to try. Your boring iMessage chats can get a new lease of life with this app. What you need to do is take a selfie and pick one of the animated clips to impose it into. You will have a funny, lively animation with your face in it. There are hundreds of animated clips to choose from to make sure you always have something new. You don't even have to step out of iMessage to use this service; it is right there once you install the app.
6.Emoji Poll
Do you like to gather public opinion? Would you like to do it through iMessage? While there are tons of poll-making plugins and apps available on the iMessage App Store, I must say this is the one I liked the most. It is a simple, uncomplicated and totally fuss-free tool that lets you conduct the surveys and take polls easily within iMessage. Emoji Poll is a lightweight tool that has no noticeable impact on iMessage's performance. It may not be as feature-rich as others, but it sure is a wonderful tool if you are looking for some quick polls or surveys from your chatting buddies.
7.Tayasui Sketches
If you want to impress your iMessage friends with stunning sketches and drawings, Tayasui Sketches app can help you. This app isn't just about casual doodling. It will let you create some very eye-catching drawings with incredible ease. While you may install it as a separate app, you can get the iMessage plugin that offers you several same features you can use in the conversation threads. There are plenty of colors, brushes, text tools, drawing tools, you can use and create awe-inspiring art.
8.Square Cash
If you have used Square Cash app before, you will know how easy it is to send some money to your friend with this app. What's even more amazing is that the recipient of the money doesn't even necessarily need a Square Cash account. Square Cash plugin for iMessage brings many of the same functionality to your chats. If you owe some money to an iMessage buddy, this app is a great way to get squared. The app lets you use most of the popular debit/credit cards and banks and for the most part it is free to use.
9.Let's Puck It!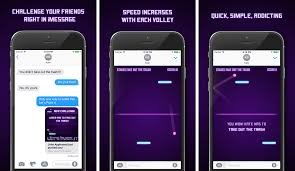 Games are the most widely downloaded and used apps on iMessage. These games are a great way to pass your time when you have nothing else to do. While you can play many games individually, there are some games you can play with your iMessage partners. Let's Puck It! Is one such game you would certainly enjoy playing with a friend. Let's Puck It! is based on the popular Pong game template, which is known for being simple yet addictive. The app comes with neat, slick interface and certain extras. For instance, it lets you set the stakes. For instance, the game loser will have to buy movie tickets. This makes the game all the more fun.
10.Giphy
JibJab is about snapping your selfie onto an animated clip. Giphy does no such thing. Yet, it is the most widely used tool for GIF animations. Giphy app has a huge pool of hundreds of thousands of GIFs for nearly all kinds of semantic keywords. It has various categories too including sports, entertainment, reactions, artists and more. You don't need to install the app to insert Giphy GIFs into iMessage chats. There is an add-on for it that can do the job for you.
Top 10 iMessage Apps- WRAPPING UP
There is no denying that the app compatibility has pumped in a new wave of life into iMessage. These apps and plugins can be used from within iMessage without having to switch applications. From fun games to utilities like ETA, iMessage store has everything to choose from. These apps are easy to install and even easier to use. Whether you wish to plan movies with friends or just want to insert some funny GIFs into your chat thread, just pick the right iMessage app and have fun. Your iMessage chats will never get boring.