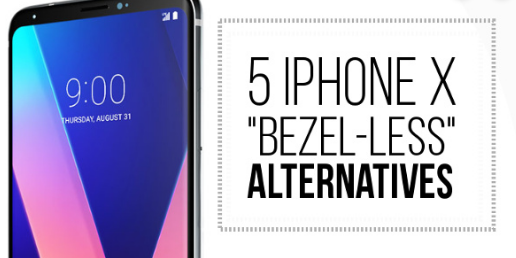 Unlike previous years, Apple announced three flagship devices this year, iPhone 8, iPhone 8 Plus, and iPhone X. Of these three iPhones, X happened to create the biggest ripples; and why not? It is the first iPhone to offer an all-screen, bezel-less design. It has a bigger display than any other iPhones the company has ever released and offers some stunning specs and features. But, iPhone X is ridiculously expensive. It can cost you as high as $1,149. That's not the kind of money everyone could afford or would like to afford. If you happen to be an iPhone loyal, I probably cannot talk you out of buying iPhone X; I don't even intend to. But, if you are indecisive about it, and want to explore other options, here is our list of top 5 alternatives to iPhone X.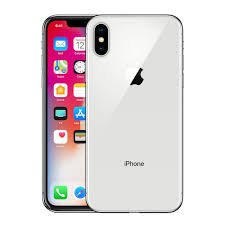 These devices aren't exactly the same as iPhone X, but they are quite comparable in terms of design, display size, resolution, screen-to-body ration, design material, processing capabilities, and of course camera quality. Take a look at these alternatives. I am hopeful that this will help you make up your mind.
1.Samsung Galaxy S8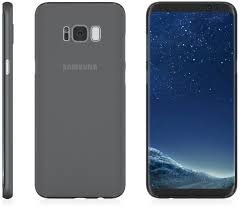 If there is any smartphone that has truly rivaled the Apple's flagship iPhone releases every year, it is the one from the Samsung Galaxy S series. What's interesting is that the two competitors have gone so much neck to neck that their installment numbers are also the same. While Samsung released Galaxy S8 models earlier this year, Apple is rolling out the iPhone 8 models.
Even though the appearances are more a matter of subjective choices, I personally like the looks of Galaxy S8 more. Its display curves along the sides, which makes it look incredibly classy and more futuristic. S8 has a 5.8-inch display, as big as iPhone X and bigger than iPhone 8 and 8 Plus. S8 offers a higher resolution of 1440 by 2960 with higher color density. Galaxy S8 is lighter and sleeker as well.
When it comes to processing power, S8 falls a little behind. Yet, its Snapdragon 835 chipset is the only one that comes close to the processing prowess of A11 Bionic chip packed in iPhone X. S8 makes up for in RAM where it loses in processing efficiency. It features a 4GB RAM as opposed to iPhone X's 3 GB.
Galaxy S8 has a pretty awesome camera too. With the aperture of f/1.7 and a 12MP sensor, this phone can take some pretty stunning pictures even in low light conditions. It also has an 8MP front camera perfect for taking selfies and group selfies. S8, however, doesn't have a dual camera in the back.
Price is where S8 beats iPhone X decisively. Galaxy S8 will, at most, cost you $699, while iPhone X is priced at $1,149. For $450 saved, you could buy some really cool gadgets; just a thought!
2.Samsung Galaxy Note 8
Note 8. Of course! If S8 doesn't sound convincing enough, I am sure you will consider Galaxy Note 8 as a viable alternative to iPhone X. It will be remiss of me to not mention, and you may probably already know, that Note 8 isn't exactly a smartphone; it is a phablet ( a portmanteau of phone and tablet). This device has a considerably larger screen of 6.3-inch as befits a tablet. The resolution is 1440 by 2960, same as S8 and higher than iPhone X. Note 8 also curves along the sides and so it has the same elegant visual appeal as that of Galaxy S8. Both S8 and Note 8 run on the same chip, Snapdragon 835. But, Note 8's RAM size is even bigger at 6 GB.
S-Pen continues to be the part of Note 8 just like its predecessors. This little screenwriting device can make many tasks easier. But, that's just one accessory. Note 8 has a pretty solid rear camera with the dual setup missing in S8. The 12 MP camera is capable of taking some incredible shots, even stunning portraits. Just like S8, Note 8 camera works wonders in low-light conditions too. If you like the narrow depth of field with nice background blurs, this device will do the trick for you. The front camera is much the same as S8.
As expected, Note 8 is costlier than S8. But, priced at around $930, it is still $60 cheaper than the 64 GB variant of iPhone X. And, compared to the iPhone X 256 GB variant, you save more than $200.
What's more interesting is that iPhone X's storage capacity is limited to 256 GB. However, both Note 8 and S8 offer expandable storage of up to 1TB.
3.iPhone 8 Plus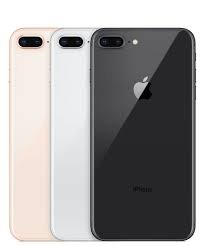 Yeah! You heard it right. If you will step down from iPhone X to iPhone 8 Plus, I am of the opinion that you won't miss a lot. Of course, if you really wish to be one of the early adopters of the all-screen, bezel-less, Face ID technology, you won't find it all on iPhone 8 Plus; you will have to buy iPhone X. But, if that's not a whole lot of concern for you, you will find iPhone 8 and iPhone X much the same.
There is this little matter of the difference in the display size too. iPhone X has a 5.8-inch screen, which only very few smartphones carry. But, iPhone 8 Plus has a 5.5-inch display, which I believe is large enough for most users. Both have the same optical camera configuration in the front and the back. Both the devices boast of same processing power with the cutting-edge, unparalleled A11 Bionic chip backed by a 3GB RAM.
iPhone X costs $200 more than iPhone 8 Plus. If you are now thinking about saving $200, bezel-less front, Face-ID, and 3 inches of a display are the only things you are going to lose. And, you will gain Touch-ID and Home Button.
4.LG V30
The upcoming LG V30, the company's flagship for this year, is being seen as a strong contender to the other flagships including Samsung Galaxy S8 and Apple iPhone X. V30 indeed is a pretty solid device that packs a host of features. The blend of metal and glass outclasses many smartphones in the market in terms of design. This phone has a bigger display than S8 or iPhone X. It boasts a 6-inch screen with an incredible resolution of 1440 by 2880 pixels. The front looks pretty awesome I would say. The screen to body ratio is high. However, its bezel is more prominent as compared to S8 (and there is no comparison with the all-screen, totally bezel-less design of iPhone X).
V30 is going to pack the best specs by far, better than any of its flagships. It runs on a Snapdragon 835 chipset, same as Galaxy S8 and is backed by a 4GB RAM. If you are a multi-tasker, you are going to love this device. The device carries a pretty good camera too. It has a dual setup camera with 16MP and 13 MP sensors in the front; that's more MP than S8 or iPhone X. V30 will be able to take some stunning photos even in the low-light situations with its wide aperture of t/1.6. The front camera isn't as great as iPhone or Samsung's flagships of this year. But, with 5MP it should still be able to click some decent selfies. LG hasn't unveiled the price of V30 yet, but it is expected to cost no more than $750. That's a lot of savings if you decide against buying iPhone X.
5.Xiaomi Mi Mix 2
It hasn't been long since Xiaomi entered the US market. If truth be told, there's still a long way to go before they steal the substantial share of the smartphone market. Nevertheless, they have an excellent flagship Mi Mix 2, which can rival iPhone X in many departments. Not a lot of people know that Xiaomi is the first company to introduce the bezel-less concept. Their last year's flagship release, Mi Mix, was the first device on which they tested this design.
Mi Mix 2 is a classy looking device with a high screen to body ratio. The blend of aluminum and ceramic shapes up its body. It has a 5.99-inch display powered by IPS. Mix 2 display has a resolution of 1080 by 2160, which isn't as high as S8 or iPhone X; but it is good enough. It has the same chipset as S8, which is Snapdragon 835. But, it features larger RAM sizes. There are two variants, 6GB and 8 GB RAM. Latter is an overkill in my opinion; 6GB should suffice for all your smartphone needs.
Mix 2's camera could be the deal breaker. Make no mistakes though. It has a 12 MP sensor camera in the back that shoots some amazing pictures. However, what it lacks is the dual camera setup and hence it will not take as sharp photographs, especially portrait pictures, as iPhone X. It has a 5MP front camera, which can take decent selfies. The most incredible thing about this device is the price. Priced at nearly $590, it is the most affordable, high-end smartphone. And the features it packs at this price will make you consider it over iPhone X, all the more if you are not a hardcore Apple fan.