If you've snapped up Google Pixel as your smartphone, you're in pure luck. The device is a hub of features—all trendsetters. But, are you really aware of the power it holds?
For your information, Google Pixel smartphones have a lot of unobtrusive features—they are a button away, but not obvious to the plain eyes.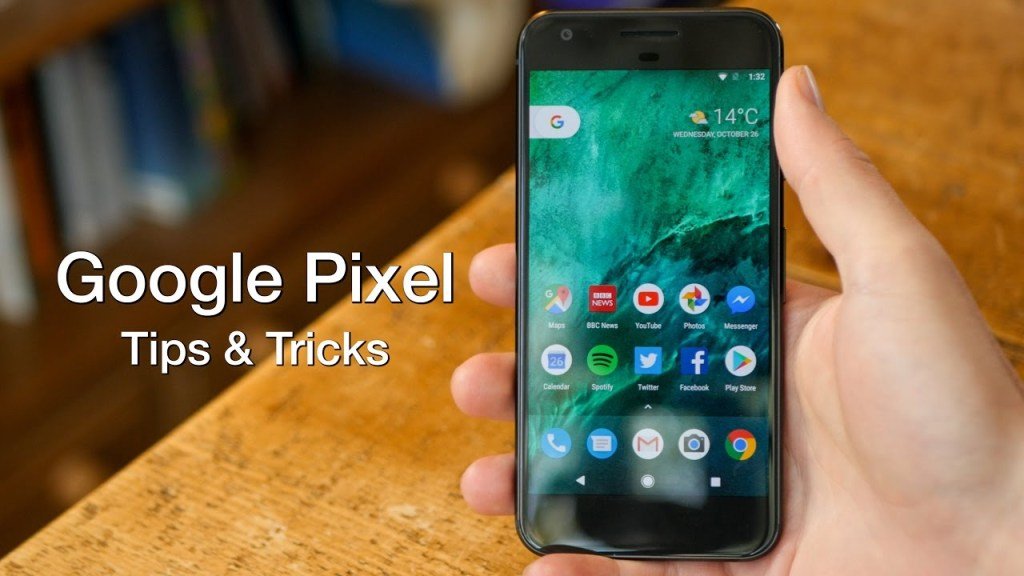 This guide lists out 10 best Google Pixel tips and tricks that will help you use your device to its fullest potential. Leaving out a few, all the features we've mentioned below work across every edition of Google Pixel devices, including the original one. So without any further ado, let's start right away.
Note: To relish these next-level Google Pixel features, it's important that you upgrade your device to the latest Android operating system.
Best Google Pixel Tips and Tricks for 2020
Squeeze Your Device to Open Google Assistant
Using voice to activate Google Assistant is a cliché. Interestingly, Pixel smartphones let you open Google Assistant by squeezing the bottom half of the device. All you need to do is follow the path—Settings >>System >> Gestures >>Active Edge—to enable this feature. You can also set the squeeze sensitivity to make the functionality work just how you like.
Note: The original Pixel device doesn't support the squeeze feature. It's available for every other Pixel device, starting Pixel
2.Quickly Open the Camera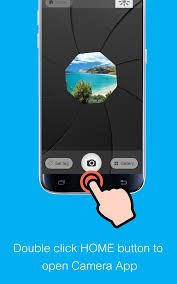 Moments go like lightning. And, at times, your camera throws a fit and takes too long to open. If you've ever missed on taking a picture of your great moments, this trick is just for you.
There's a setting that allows you to open the camera by double-pressing the power/lock button on your device. Whether you're on the lock screen or using an app, the functionality will pop open the camera in seconds for you to take a picture or start recording.
You can enable this feature by going to Settings >> System >> Gestures >> Jump to Camera.
Take Higher-Quality Pictures
The camera on Google Pixel devices has a distinctive quality, and there's no denying that. But, there is a Portrait mode that renders professional quality to your pictures.
Once you open the camera, slide over to the right side to activate Portrait mode. It will blur out the background, adding a depth to the subject and making it stand out. And, the best part is—the Portrait mode works just as fine whether you're taking a selfie or a front-facing image.
Plus, you can use the Portrait mode with other Google photos, provided they have a person in them, and pictures you didn't use the Portrait mode on. You can do this by clicking the edit button and adjust the blur settings.
Capture Superior Low-Light Images
Google Pixel devices are equipped with Night Sight photography feature that's basically 'flash without the flash.' It lights up the pictures when taken in low light. However, what if we tell you there is a trick for your Pixel phone that takes the quality of low-light photos a notch above?
Meet the Night Shift Mode. When you're about to take a picture, you can see a pop-up saying Try Night Shift. Slide over as you see it, and your phone will wait for a few seconds to initialize it.
Enable Dark Mode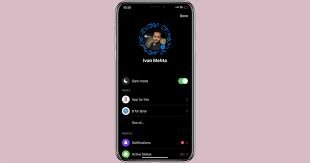 Tired of too much white? Well, there's a dark mode that turns most of your Pixel device use a black theme. You can toggle the theme by following the path: Settings >> Display >> Dark Theme. Once saved, everything—ranging from menus, the background for notifications, apps, and folders, to Google Assistant—will appear over a dark template.
Note: Only Pixel devices running on Android 10 have access to the Dark Mode setting.
Silence Notifications As You Put Your Phone Down
A Google Pixel trick helps you avoid interfering busybodies like a boss. There's a Do Not Disturb mode that can be activated by keeping your phone face down, and lets you silence the notifications.
While this is a hands-free way to turn on Do Not Disturb mode, you can do so manually too. This is a system gesture setting, so go to Settings >> System >> Gestures >> Flip to Sssh to enable it.
Take a Picture Using Your Voice
There's an amazing way to take pictures on Google Pixel when you've no one around to click your photos or you can't use selfie stick. Meet Countdown Photos, a functionality that helps you take a picture using Google Assistant.
Just say—Ok Google, Take a Picture, or Ok Google, Take a Selfie, to start the countdown. You'll have three seconds to strike a pose before the camera goes clickety-click.
Lock Your Phone in Seconds
It's a common knowledge that you can lock down your phone by using the power/lock button. However, what many don't know that there's a Lockdown feature that takes the dynamics a little further.
Lockdown, when turned on, will deactivate smart lock, biometric unlocking, and suppress notifications on the lock screen. Go to Settings >> Display >> Advanced >> Lock Screen Display >> Show Lockdown Option to enable this feature. Once activated, press and hold the power button and tap Lockdown to use it.
View Notifications with a Swipe on Fingerprint Sensor
This is perhaps an intelligent twist to how we view notifications on our phones. Instead of swiping down from the top of the screen, you can simply swipe the fingerprint sensor on a pixel device to see all the notifications you've got. If you swipe down, notifications appear, and if you swipe up, they go away.
Just in case your phone has a fingerprint reader, go to Settings >> System >> Gestures >> Swipe Fingerprint for Notifications to enable this feature.
Identify Songs Automatically
Imagine for example you're in a restaurant and a song is playing that instantly hits you. In the next moment, you take out your phone, look up for the lyrics, and search the song.
Well, Google Pixel doesn't let you go through this rigmarole. The device identifies the song playing in the background automatically without you opening the app or even unlocking the phone. What's smart about this feature is that it works entirely offline. It can track down the song even when there's no data connection.
Go to Settings >> Sound >> Now Playing to enable this feature. You can see the songs being displayed both on the lock screen and in the notification pull-down menu.
Google Pixel Tips and Tricks: Unleash the Power
That's a wrap to our lowdown on best Google Pixel tips and tricks. Thank you for reading the article and we hope you find this helpful. On this note, we would like to know what tips and tricks you would like to know more of. Just drop down your suggestions below, and we shall consider them right away. Also, if you think we have missed out on something, let us know in the comment section below.