iOS 10 offered many improvements and enhancements over its predecessors, for example, iOS 10 emojis. But, there is one thing you would certainly love about iOS 10 – the widgets panel. This panel can be easily accessed from the home screen and lock screen so basically your hunt for the best widgets on iPhone home screen is over.
If you have an iPhone with iOS 10, you must also be looking for some of the best iPhone widgets. Here is the list of the 10 best iOS 10 widgets we have compiled for you. Take a look!
#1 Launcher
Launcher is one of the most widely used widgets on iPhone with iOS 10. It makes the phone management pretty easy for you. It brings under its umbrella a number of sub-widgets that allow you to play music, launch the apps, contact people, and access websites. Also, the widget can be easily customized to suit your preferences. But, there is more to it! It also lets you add the shortcut for contacts for various applications including email, WhatsApp and Dialler for quick access. Also, if you need to open certain section of a particular app without going through the home screen first, you can do that easily with the Launcher widget.
#2 Alto
There aren't many apps that make email management as easy as Alto. It is inarguably the best email client there is for the iOS 10 devices. You can categorize your emails and make sure that all the important information from the emails is presented to you in a timely manner. But, what's really cool about Alto is that it features a very handy widget. The widget displays the cards on the screen with the information related to your hotel bookings, online purchases, travel packages, and much more. This means that you could have the widget display everything that's important to you. Tap on the widget and you will also be able to see the images that you have received in your email. If emails are important for you, Alto widget is a must have for your iOS.
#3 Google Maps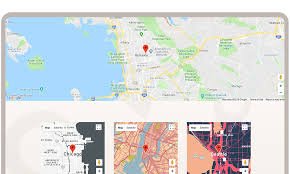 Almost everyone has Google Maps on their phone; there is a good chance you have it too. But, do you know that this app also comes with an awesome widget for your iPhone with iOS 10? It is a great app for those who wish to keep a check on the time taken to travel between two places; especially the places they travel between frequently, such as home and workplace.
#4 CheatSheet
There are a lot of things that are not exactly very important or critical but you also do not want to forget them. Cheatsheet will keep a record of all of it. For example, if you have some temporary passwords, identification numbers, car registration number, or the room number, you can have it all saved with Cheatsheet. There are special icons that will help you identify the information you have kept with the widget. The app comes with a very handy widget that saves you from the hassles of scouring the Notes app on your iPhone. The free version of Cheatsheet comes with the widget with limited capabilities. You can buy the app and get access to all the cool features its widget has to offer.
#5 Shazam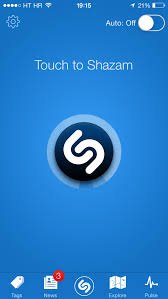 Shazam widget iOS 10 is a very popular app for identifying music; there is a great chance you must already be using it. In fact, Siri also identifies the songs for you. But, the problem is, it does not save the identified songs. This is where Shazam comes into the picture. It is a great app made greater by a wonderful widget it offers for iOS 10. The widget makes the Shazam app play the music directly that you wish to be identified. Those who love music would definitely love this feature as it helps you identify any track very quickly. You can also expand the widget to see the list of the recently identified tracks.
#6 ESPN
Sports lover and enthusiasts usually have the ESPN app already installed on their iPhones. However, very few know that it also features a very cool widget. You will need to use the app to choose your favorite teams. But, once you have made the choice, you will be able to see the score summary for your teams all the time on the lockscreen. A lot of us want to have quick access to the scores without having to go through the hassles of opening the app. For them, this widget proves very handy.
#7 Copied
Clipboard management wasn't very easy; but, then Copied app was introduced for iOS. Along with this app came a very useful widget. Android clipboard apps save everything you have copied automatically.  That's not the case with Copied; you need to save them manually. But, with the widget, you get easy access to everything that you have copied. That's pretty handy when you have to copy and paste certain phrases or words frequently. There is a keyboard too with the app that allows you to copy from the clipboard very quickly. The free version of the app has just about everything a regular user may need. For more advanced users, there is a paid version too with apparently more features.
#8 PCalc Lite
PCalc is a paid application for iOS devices. However, if you only need the widget, there is PCalc Lite for you. This app features an advanced calculator that can be used extensively in the scientific and engineering fields. The widget is pretty simply that allows you to carry out the basic tasks easily on the screen. PCalc may not be for everyone. But, if you are someone who has to do calculations frequently, it could be pretty useful.
#9 Fantastical 2
Fantastical 2 is easily one of the most useful calendar apps for your iOS 10 iPhone. Apple's very own calendar widget is simple but it definitely isn't as cool as Fantastical 2. The widget offered by this app displays the important upcoming appointments and events in the compact view. Expand the widget and you will see the details for the entire month. You can also tap on a particular date to view the event details for that date.
#10 Countdown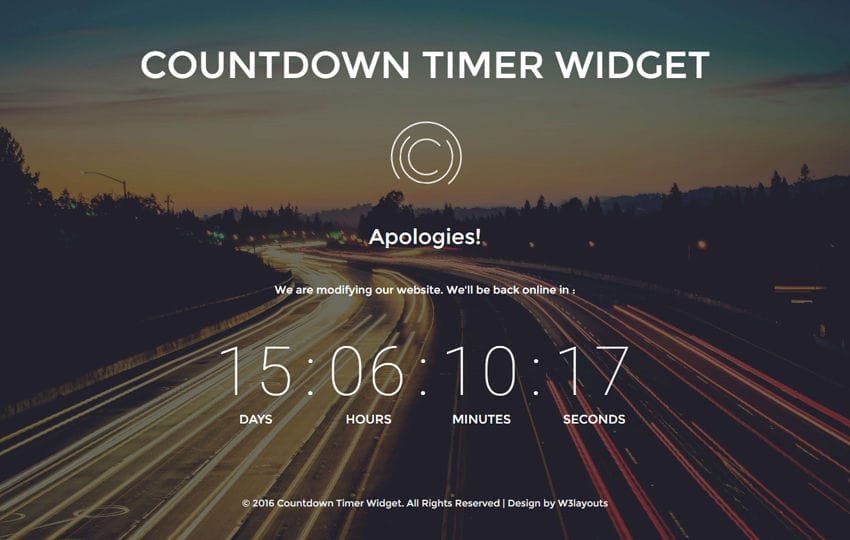 As you may have already guessed, it is an app-cum-widget for countdowns. For instance, if someone special's birthday is coming up, you can add a countdown for it. In fact, you can add the countdown for any event you want.