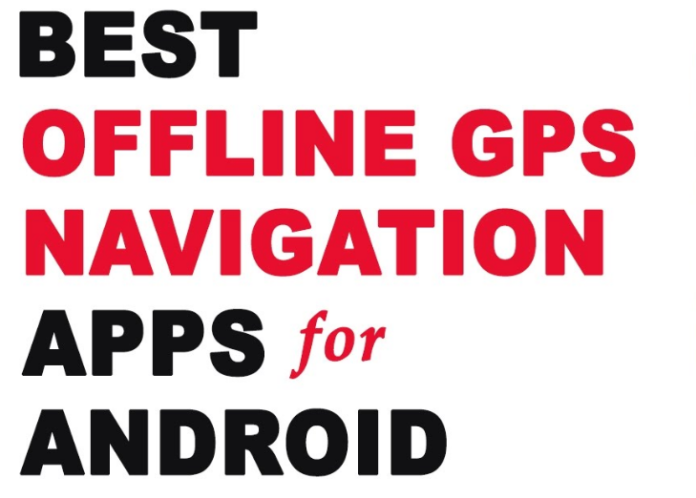 Commuting in a big city is tough. Especially when you're in a new place or lost, things can get panicky pretty quick. In the age of apps, however, that panic is obsolete. You can whip out your smartphone instantly, have a look and figure out where exactly you are, how you can get back to civilization and more.
With navigation apps, there is virtually no end to the utility. Several of the apps that we are going to discuss right now can get you traffic updates. Others let you choose one out of multiple routes from your location to your destination. The issue with a lot on these is always that they're to be used online. That is why we've brought to you these apps that can be used at all times, regardless of whether or not you have an internet connection.
HERE WeGo
HERE WeGo offers you transf]port info for over 1300 cities all over the world. The app lets you know about traffic, routes, city guides, car rentals, taxi services and so much more. The app has the option of downloading the maps for the city you're in, and this then allows your device to access crucial information even when you don't have the internet or even when you lose signal.
Get the app from its official website 360.here.com and have fun.
MapFactor
MapFactor GPS Navigation Maps is a great application for the purpose too. The app's free maps and postcodes are installed on your device's internal memory or on your SD card, and so there is no requirement to wait for the internet or WiFi to know where you are. MapFactor pairs up with OpenStreetMaps which is an awesome community creation from osm.org.
To access brilliant features such as multiple language voice navigation, cross-border routing, 3D mode, comfortable color scheme alteration and more, check out mapfactor.com.
Stitch together maps, save all the maps you access for offline, and download hundreds of offline maps of Polaris. The app is used in land-sea search and rescue and used by military personnel in addition to thousands globally. So you can imagine the sort of utility it offers. The app contains all the essential location gear you need in a digital format. It is a great asset for when you want to explore the woods but doesn't want to get lost.
Polaris Navigation GPS is available for both iOS and Android. Visit discipleskies.com for more.
Waze Social GPS
There's a unique aspect to Waze Social GPS, and it is the social aspect. You can get in touch with your friends and family. Decided to meet up? See how long it will take for your friend to arrive. Have kids to pick up after gym or swimming classes? They can just text you through the app, and see how long it will take for you to reach without disturbing you while driving.
Waze is a great way to keep track on your friends and family. It might even be a great way to ask for help when you're sick or when your car breaks down.
CoPilot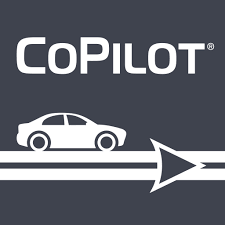 CoPilot makes a great companion for your everyday commute to work as well as the weekend road trip. The app can almost make your phone into a real person guiding you about the traffic ahead, the speed limits and more, but without the nagging on a backseat driver.
CoPilot has several features you can make use on, the most enjoyable on them being 3D map views, directions only mode, ETA, distance, Find my car and Yelp for of the spot motel reviews (also check out Yelp's great AR directions browser). Get the app of copilotgps.com.
Komoot
Komoot (pronounced like commute but with hard sounds) is available of komoot.de. The app is the ideal app for biking and hiking. Komoot's vibrant community comes to help you out with their trails turning into suggestions for you to try out.
Share your own routes for fellow Komooters, share them on social media and have the app's information sync across devices. The apps sync offline so that you're not left in the lurch when the internet dies on a dense woody trail.
Garmin is a brand that makes electronic navigation devices a la kindles or palmtops. But there is no need to buy a whole different device to find your way through crowded cities or lonely roads. Garmin Navigator app transforms your smartphone into a road navigator.
The app doesn't get interrupted by calls, has the 3D view (premium version), and has time-based subscription to premium services if you only want them for a hike or a walk-a-thon. Try out garmin.com
Maps.Me

If there is one app that is totally offline, it is Maps.me. The app lets you browse all countries (yes, all), with all their cities with their turns, stops, and parking lots! The app is unbelievably smooth to zoom in and out of, and the detail on the map is pretty much an overkill. It is available on Android, iOS and Kindle too.
Maps lets you explore nearby landmarks and interesting spots, with no internet needed. How great for when you're visiting a new city, no?
Osmand.net has been a great asset for people who want to view offline maps. The website's app, OsmAnd Maps and Navigation is pretty much everything you want in an app. The color scheme could have done with some refrain, but the features are more than remarkable.
This is one of the few apps I know which make navigation a breeze by allowing intermediate points to be included in the trip. Look around for Points on Interests (POI) and make a stop at a few; spice things up! The only issue I find with the app is that it uses Bing Maps, a map system I personally loathe. But try it out and see if it works for you.
There are probably more amazing apps that can help you navigate the cities or the woods without guzzling your data allowance. If there are some you recommend, please leave us a comment below. Which apps do you think deserve / don't deserve to be on this list? We'd love to hear your opinion.