A recent study has shown that the internet users have actually stopped exploring the web for new websites. If you would observe your internet habit, you will realize that you do visit only very few websites. We may stumble upon a website sometimes, but most of us aren't proactively looking for new ones. Our internet activities have been largely confined to some popular sites such as Facebook, Twitter, YouTube and a few more.
When we are bored and need to pass time, we simply take the phone out of our pocket and access certain apps casually. Or, perhaps we play a game on the mobile. But, do you know that there are some really cool websites out there that can quickly pull you out of boredom. We have handpicked some of them for you. Take a look!
The world has changed over the decades and not just technologically. There has been a climatic shift (albeit not drastic) as the humans have evolved in past 30 years or so. If the world and climate get you wondering, www.world.time.com/timelapse would be a nice website to visit. Google and the popular TIME magazine collaborated to create stunning timelapse videos of some of the most incredible landscapes of the world including Dubai, Columbia Glaciers, Las Vegas and Amazon Forests. The photographs taken by satellites over 30 years have been chronologically arranged in the many timelapse videos on this site.
World CAM
This is quite a unique website that lets you find those Instagram photos that have been geo-tagged. So, all you need to do is key in the location of any place and it will list all the Instagram photos that have been taken at that location and also geo-tagged. You will find the most recent photographs taken at any particular location. It is the coolest websites to kill some time. However, it can help you plan your trip as well. Instead of relying on the Photoshop enhanced images created by travel companies to lure customers, you get to see the original photos taken by the real people.  You can visit World CAM at http://worldc.am.
Project Alexandria
Are you a book lover who is always looking for the new books to read? Project Alexandria is the like the jukebox of books with the difference that it gives you the book recommendations depending on your choices. What you need to do is provide the name of the author or the title and the website will give you top 5 recommendations based on that. It will help you find the books that are similar to the one you entered. This makes it easy for you to pick the next book. You can visit the website at http://projectalexandria.net/
Is it Normal?
Sometimes, certain things happen in our lives and we wonder whether it is normal or they happen only to them. Humans tend to believe that they are the only ones affected by the problems. However, knowing that there are others as well could be quite a relief for them. You can visit this website at http://isitnormal.com/ and ask any question you want. It is a community where most of your personal questions will get answered. The best thing about the site is that you can ask the questions anonymously.
Faces of Facebook
If you think that you are the only one and unique in this world, visit this website. Faces of Facebook can be visited by accessing the following link: http://app.thefacesoffacebook.com. This website is a gentle reminder to us that there is a large picture and we are just a very small part of it in the whole world. This website loads the billions of profile pictures (smaller than a thumbnail) on Facebook of all the users and tells you how big that community is. Finding your face could be a little difficult as the photos are laid out randomly. But, you can always spot Mark Zuckerberg's face as it is number one on the list.
Lamebook
If you are getting bored and looking for a way to pass some time, Lamebook could be a pretty good website to be at. If you had a bad day and wish to lighten up, you might start looking for funny stuff on the web or on Facebook. Finding funny things randomly on the internet may not be as easy as it may sound. But, what if you could get all of it at one place without you having to so much as lift the finger? This is exactly what Lamebook is all about. It is a huge collection of the funny items that have been posted on Facebook. So, you don't need to go anywhere else; simply visit http://www.lamebook.com/
Buzzfeed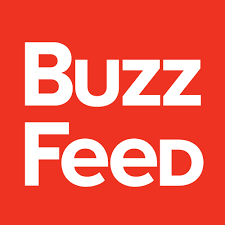 If you love to read the articles that appear in the form of a list (like top 10, top 20) then Buzzfeed.com could be a great site to visit. The content is available in the listicle format and you can find many 'top' items here. But, this site is not just about the list items. It is a complete news magazine in itself. You can get news and opinions on various subjects and topics. It has a huge collection of engaging content and you will certainly never get bored of it. So, visit this website and kill some time if you have plenty.
The Oatmeal
The Oatmeal is one of the funniest cool websites you could visit in your free time (or otherwise). Created and conceptualized by Mathew Inman, this website brings comics and satires on the most recent and even the old topics. It seems that Inman is extremely fond of cats and Nikola Tesla (the scientist). And he hates Christopher Columbus for he thinks he killed hundreds of Native American Indians. Even though he picks some serious topics, all of them are presented in comical and humorous manner. He is a good cartoon artist and creates some really amazing comics. Visit it at TheOatmeal.com.
Eat This Much
Beginning to get concerned about your health and want to make sure you are on the right diet regime? There is good news for you. Eat This Much is a website that acts as your online dietician. Besides various general diet recommendations, it can also give you the tailor made diet solutions.  All you need to do is give them your dietary habits and it will tell you what is right and what is not for you. In addition to the diet plan, it will also make the list of the grocery items that you must buy to keep on track with your diet plan for the entire week. Great! Isn't it? Visit the site at https://www.eatthismuch.com/
A Good Movie To Watch
Are you a movie buff? If you love to watch movies and can't live without them, you must have often run out of good movies to watch. When this happens, you start looking for some good suggestions. Unfortunately, very few people appreciate good movies as much as a movie lover. This is why finding the right suggestion becomes pretty difficult at times.  But not anymore! You can now visit A Good Movie to Watch at http://agoodmovietowatch.com/ and get some really interesting suggestions. Not only does it give you random suggestions but you can also choose from the 'Staff Picks.' You will always have something good to watch.
Rich Kids Of Instagram
Not all of us are rich and many of us tend to wonder how the kids of the affluent people live their daily life. We all can only imagine that these rich kids live a life full of extravagance. But, is that really so? If you are really curious then you would love to visit the Tumblr profile which is completely dedicated to the Rich Kids. Here, you will find the top Instagram photos of these kids from around the world. So, if you want to know how these kids are spending their time and money, http://richkidsofinstagram.tumblr.com is the place to go.
Honest Slogans
The top brands of the world invest a lot of time and money and inject lots of creativity into creating the appealing slogans. There is no doubt that the catchy slogans attract the attention and also remain in our mind for a long time. In fact, some of the slogans from decades ago are still remembered. For instance, Nike's very popular slogan 'Just Do It' has had a massive public appeal and every time you see these words were written somewhere you are reminded of this brand.
So, what does Honest Slogans website do? It simply tweaks the existing popular slogans or creates new ones for the brands. These slogans are only meant for the amusement purposes and have a funny lining to them. For instance, in one of their pictures, US President Donald Trump is wearing a hat with the slogan 'Make America Hate Again' (as opposed to the popular line 'Make America Great Again.) There are many more such slogans you will love. Visit the site at http://honestslogans.com
Solve The Riddle
Want to put your mental prowess to test? Solve the Riddle is the right website for you. As the name suggests, this website is riddled with plenty of riddles to solve. It presents the riddles in the form of a game with multiple levels. What you need to do is take a hard long look at the screen and then solve the riddle based on what you have observed. It is a picture-based riddle game with onscreen hints (that are not always obvious.) As the level rises the riddles become harder to solve, and this is where the site gets more amazing. There are more than 80 levels to complete. This website is not just to pass time (which you can definitely do). It is also for some really good mental exercise. Start solving riddles now at http://notpron.org/notpron/levelone.htm
Sneeze The Dragon
If you are feeling jaded and have nothing else to do, you will want to kill the time somehow. Perhaps you are looking to do something that is easy and fun and does not require mental effort. In that case, visit http://codepen.io/Yakudoo/full/yNjRRL/ and start making the dragon sneeze; yes, that is the objective of this website. The first thing you will like about this website is its design, which is beautiful. It has been created using Ruby on Rails and JavaScript. You need to click on the right spot on the body of the dragon to make it sneeze and spew out the fire. There is no limit to how many times you can click, but remember that clicking on the right spot will make the dragon sneeze the fire harder.
A Soft Murmur
Are you in the middle of noisy surroundings and wondering how you can drown out the crowd? Well, A Soft Murmur could be a great pick because it lets you cut yourself off from the world. Plug in your earphone or headset first and then visit the website at http://asoftmurmur.com. Here, you can select the right sound to isolate yourself from the surrounding. This will make sure that you are not disturbed by external elements any longer. There is a huge collection of sounds including birds, wind, rain, thunder, and a lot more. The website also lets you modify the sound intensity based on your preferences.
Madeon Adventure Machine
If you are looking for a tool to create your own music without any hassles, Madeon Adventure Machine website will help you do that. This website offers many options to compose high-quality tracks with incredible ease. The interface of the site is pretty well designed. The user-friendly layout ensures that you never have any difficulty finding what you are looking for. It takes just a few clicks to create melodious tracks. If you are a casual composer who wishes to create easy music, this is the perfect website for you. You can visit the site at http://www.madeon.fr/adventuremachine
100,000 Stars
If you are feeling weighed down by the problems and challenges of life or even if you just had one rough day, you would want a way to relax and forget all your worries for a while. If you think your problems are too big, just have a look at this website. You will realize how tiny and insignificant your worries are. This website tells us that we are a very incredibly tiny part of the massive universe we live in and our problems are even tinier. It is a pretty nicely designed website and there is a lot to explore in the universe captured on its web page. Take a look at http://stars.chromeexperiments.com/
Dog Vision
Humans love dogs and why not; after all, they are our best friends. You will be surprised to know that many dog lovers have stated the desire to be able to see the world through the eyes of their dogs (literally). Dogs do not see the same colors as we do and their visual perceptions are also quite different. Visit the website https://dog-vision.com/tool.php and you will be able to get a good idea as to how the dogs perceive the world in their own colors. All you need to do is upload a photo and then you will have the opportunity to see it with dog's vision. To have more fun, upload different kinds of photos with different colors and intensities.
Down For Everyone Or Just Me?
Sometimes a website stops loading on the browser all of a sudden and this leaves us wondering what went wrong. You check the internet connection and find that it is fine. You check other websites and they are also working well. You start to think if there is a problem with your computer or browser that wouldn't let the site to load or it is down for everyone. Checking this is very easy. All you need to do is go to http://downforeveryoneorjustme.com and enter the website address. You will instantly know whether it is you or the site.
Hemingway App
If you need to write regularly in English, you will want to make sure that your content is free of spelling and grammar errors. You will also want to ensure that you have followed the correct style of writing. You must have heard of the website named Grammarly. This site is very useful and offers great tips. But, the problem is that it is not free. In fact, many feel that the subscription fee is very high.  Now you don't need to pay a fortune to get your writing corrected. Visit Hemingway App at http://www.hemingwayapp.com and get access to all the editing tools free of cost. The website has been named after one of the most revered writers, Ernest Hemingway.