Over the last decade or so, the internet has completely revolutionized the music world. Gone are the days when the artists had to reach out to labels (big or small) to publish their compositions. As forthright as it may sound, the truth is that the budding artists were at the mercy of these labels and indie musicians had to face even bigger challenges reaching out to their audiences. But now, things have changed. You can publish your compositions online and connect with your audience directly, without having to go through the middlemen. SoundCloud has been the pioneer of online music publishing, giving the indie music artists the opportunity and freedom to be heard.
SoundCloud is an exceptional online music publishing platform and we do not deny it. However, the recent financial troubles SoundCloud has run into have shaken the confidence of many artists in this platform. They cannot risk putting everything on SoundCloud. If the service goes down, the artists risk losing their audience base and they will have to start from the scratch. This is why the artists and musicians have begun to use other platforms as well. And, this means that now you have many more options to discover the indie music. In this article, we take you through the top SoundCloud alternatives. Keep reading!
Audiomack
Audiomack is quite like SoundCloud as far as the features and design are concerned. This is the reason why many consider it as the best alternative to SoundCloud. The interface bears a lot of familiarity with that of SoundCloud and thus switching to it seems quite natural. There are plenty of features you will find common between the two. But, one of the biggest reasons why Auiomack has gained immense popularity is that it is free of cost. For unlimited storage, SoundCloud charges a fee of nearly $15 per month, which sums to $180 a year. On the other hand, Audiomack offers free unlimited online storage. It charges you a commission on the sales. Just like SoundCloud, Audiomack also lets you integrate its services with Hype Machine, one of the most popular aggregators of music blogs.
With millions of users and free online storage, Audiomack is definitely a great option for budding musicians and DJs. It is available on Android and iOS devices.
Download The Apps: Android, iOS
Bandcamp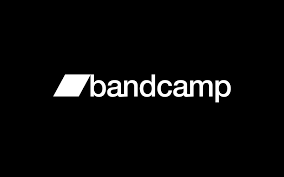 Bandcamp is also one of the best alternatives to SoundCloud. Bandcamp has been around for quite a while now and many indie music artists use it to publish their music online. Bandcamp, just like Audiomack, is free for the music publishers. It does not charge you anything for publishing or storing the music online. There is a 15% commission on sales up to $5,000. When you exceed this limit, the commission reduces to 10%. As an artist, you need to create an account and a profile with Bandcamp. Your profile is customizable. Here, you can provide the personal information, link to social-media handles, and any links for merchandise sales as well.
As a user, you also need to create a free account. In fact, you can stream the music for free. But, there is an option to buy the tracks a-la-carte or entire albums as well. Bandcamp has millions of users at this time and thus it is a great place to demonstrate your talents to the world. Bandcamp has a website you can use on your computer. It also has an app for Android and iOS. We can surely count on it as the top SoundCloud alternatives.
Download The Apps: Android, iOS
ReverbNation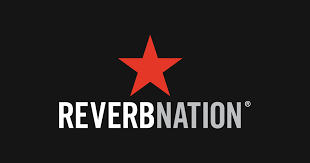 ReverbNation is similar to SoundCloud in many ways, but there are some marked distinctions as well. For starters, ReverbNation is the platform that, for the most part, promotes the Indie artists. It also functions with the objective of bringing the local artists and fans together. Of course, it does not impose any regional restrictions upon the artists. It also lets them showcase their talents on a wider domain. As ReverbNation claims, it aims at helping the artists grow by bringing them closer to the fans and industry partners. To that end, it offers to the artists the useful tools and techniques to promote their skills and talents.
ReverbNation is not exactly as popular as SoundCloud or for that matter the others two we have already listed, but it sure is a wonderful platform to get started with your musical journey as an artist. If you happen to be an Indie music fan, it gives you the opportunity to discover some incredible creations by various artists from around the world.
ReverbNation has a web interface and apps for Android and iOS. It has a free version with limited features. It also has premium versions with tiered pricing starting at $9.95 per month.
Download The Apps: Android (if you are an artist) (if you are a fan), iOS (artists) (fans).
YungCloud
The budding indie artists who often find themselves clueless while selecting the right platform to showcase their musical prowess have a great opportunity in YungCloud. As the name of the service suggests, YungCloud is for the aspiring artists whose talent is yet to be known to the world. This platform allows them to reach out to the wider audiences. YungCloud is a pretty new platform as compared to the other we have talked about. But, in a very short span of time, it has made its presence felt quite resoundingly. YungCloud's design apparently draws inspiration from SoundCloud. Those who have used the latter will find a striking sense of familiarity. This is why we believe that it is one of the best alternatives to SoundCloud.
YungCloud isn't perfect. In fact, it has a very long way to go before it becomes one of the most trusted platforms. One of the biggest challenges with YungCloud is that piracy is quite rampant on this platform. There is a load of bootlegged music that discourages many artists from using it. It is also yet to acquire a substantial number of users to draw more artists to it. It is not at all a bad platform to use. But, we would recommend not to rely completely on it. Use it in conjunction with other platforms. YungCloud is free but charges a commission on sales. It has a website and mobile apps for Android and iOS.
Download The Apps: Android, iOS
MixCloud
MixCloud is pretty much everything you could need, regardless you are an artist or a fan. This platform has been a popular host to a variety of podcasts, a number of radio shows, some awesome DJs and of course loads of indie music. MixCloud packs some incredible and easy to use features that allow the musicians and singers to upload their creations and reach out to their target audiences. MixCloud has more online storage than SoundCloud, that too at a lower price. And, unlike SoundCloud, they don't keep shutting down your channel for unknown reasons. If you happen to be a music lover, there is a lot to be had here.
MixCloud may, at first glance, seem like the place for the DJs. But, that's not true. You could comb just about any genre of music you like. There is a lot of good stuff from the indie artists in hip-hop, funk, jazz and more. MixCloud also has a mobile app for Android and iOS for those who love to listen to music on the go. The service also offers its own music player with many features. You could create your own tracklist and also shuffle the music if you like.
Download The Apps: Android, iOS
HearThis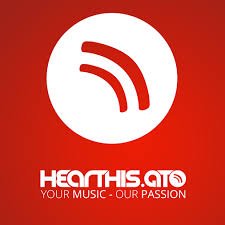 If you are looking for a self-proclaimed "best" alternative to SoundCloud, HearThis is what you would like to take a look at. No, we mean it! HearThis has declared itself the best alternative officially on its website. Of course, you won't quite trust the self-promotional punchlines but the claims are not hollow. HearThis offers tons of features similar to SoundCloud, making it one of the most viable – if not necessarily the best – alternatives to the more popular platform. The artists get the opportunity to upload their compositions and reach out to the audiences all over the world.
HearThis is a cost-effective service and this is the reason why you will be able to stumble upon a lot of indie music as well. If you happen to be someone more interested in the local indie music, there is a 'Maps' feature that brings you up to speed with anything recently uploaded in your region. I would say that's pretty awesome. If you have been using SoundCloud for a while but wish to make a switch to HearThis, there is a piece of good news for you. HearThis allows you to migrate your SoundCloud profile so that you don't have to start all over again. If you are looking to stream and buy some incredible indie music, take a look at HearThis. It has a website as well as apps for mobile. HearThis offers some free services but you get more with its premium plans.
Download The Apps: Android, iOS
Orfium
Orfium probably deserves more attention than what it gets today. It is a great platform for the artists to upload their tracks totally free of cost. You can upload an unlimited number of tracks without having to pay a single dime. The platform also offers various promotional tools to reach out to your audiences and sell your creations. What's truly awesome is that you own the complete copyright and can distribute your creations via other channels as well. And, this also means you are paid a royalty on the money made by Orfium from your tracks. When your compositions start making money, Orfium will charge you a nominal commission of 20%.
There is quite a lot for the indie music fans on this platform. There is a feature called 'Discover' that lets you find the music of your choice easily. You can also look up for the indie music by genre. Even though Orfium largely remains underrated, many experts consider it to one of the best (as good as SoundCloud). It is only a matter of time before it starts to hog the spotlight. Orfium is free to use but charges a commission of 20% on the sales. Unfortunately, it does not have a mobile app yet. That's probably one of the reasons why it hasn't become as mainstream as it should have been. We hope that the better judgment prevails among the developers and they come up with an app pretty soon.
Download The Apps: Not Available
NoiseTrade
NoiseTrade is similar to SoundCloud in a number of ways, but it has its unique ways of functioning. Quite like SoundCloud, NoiseTrade allows the artists to upload the music and share it with their fans. But, unlike SoundCloud, it does not limit the upload space just because you did not pay a certain amount of money. You can upload an unlimited number of tracks for free. As a result, the music lovers will find a lot incredible indie stuff here which makes it one of the best SoundCloud alternatives.
What needs to be noted is that Noise Trade lets the fans stream the music and download it free of cost. But, the users must sign up, create an account and provide their email address and Postal code. The service encourages the fans to promote the compositions on the social media platforms. Noise Trade works on the 'Pay-as-you-like' concept. This means the fans can pay whatever they like for the music. On all the sales, the company takes a reasonable commission of 20% from the artists. Noise Trade only has a website at this time and no mobile app.
Download The Apps: Not Available
Summing it up!
With this we conclude our list of best SoundCloud alternatives to listen and upload Indie music, we hope you would have liked our post. Do share it with your friends and spread the word!