You are here: Home / Trending / Can PS4 Play PS3 Games- PS4 Backwards Compatibility
PS3 games have largely been welcomed by audience. They generally have good animation, powerful gameplay and storylines and much more. So naturally, people want to know if PS4 play PS3 games.
Sony isn't very well known for backward compatibility with its gaming consoles and it has not done anything new with PS4 backwards compatibility to change that notion anyway. Although the gamers wish they could play all their old PS3 titles on the more advanced PS4, their dreams still seem pretty distant from reality.
PS4 was launched in 2013 and no enhancements or updates have been offered to allow full or partial backward compatibility. On the other hand, if you picked up the Xbox One, you could play most of the Xbox 360 games quite easily.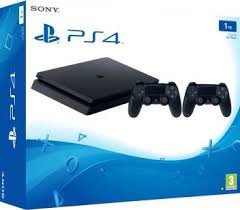 You may insert the PS3 Blue Ray disc into PS4 backwards compatibility but it will do no good. Also, there is no way to download the PS3 games from PlayStation Store. Basically, no compatibility has been offered between the two platforms – not yet.
So, in simple and straightforward words, you cannot play PS3 games on your new PS4 as there is no backward compatibility with it. But, there are some limited ways to play the PS2 Classics and PlayStation Now games through PlayStation Store on PS4.
Sony has designed an emulator that lets you play some of the PS2 titles on the PS4 console. But, the choices are extremely limited. Thankfully, the prospects seem promising and there new games might be added soon.
So, why doesn't Sony's latest console work the same way as Microsoft's Xbox One as far as backward compatibility is concerned?
Microsoft has solved the problem for the gamers by building an almost fully functional emulator of Xbox 360 within Xbox One.
This means that you can slip in any Xbox 360 games into the latest console and play them without any hiccups.
You can also download the older titles from the Xbox Store.
If you already own the game (in the form of Blue Ray/DVD disc or digitally saved on the Xbox One hard disk) there is no extra charge for playing the old games.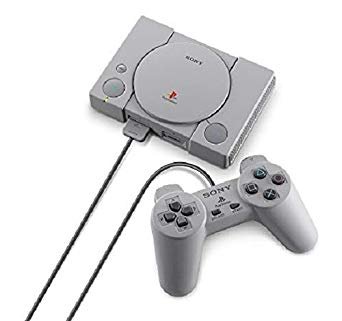 Using PlayStation Now:
Well, you cannot play the PS4 play PS3 games directly. But, there is a workaround that works for some titles. You can use PlayStation Now to stream the PS3 games on your PS4 console using the Wi-Fi internet.
With PS4 taking over the market (and how!), there is already an air on obsolescence around the PS3. Even though the console came out 3 years ago in November 2013, the audience is still in love with the PS3, which has also become an overall cheaper option in the market. And so there is a lot on the consumer's mind.
PlayStation Now came into existence in 2014.
It is the only way to play PS3 games on PS4.
But the options at this time are very limited.
Also, you either need to pay the rental fee or the subscription charges to use PlayStation Now.
This could prove to be a little costly.
The good news is that the collection of PS3 titles is growing. Although only very few games are included, it is expected that more titles will be available soon. Some of the PS3 games you could play on PS4 using PlayStation Now are:
God of War: Ascension
Dead Space 3
Ultra Street Fighter IV
Ratchet and Clank: Into the Nexus
Above are some of the most popular PS3 games. Thankfully, there are some good, but less popular games as well including:
Batman: Arkham Origins
The Wolf Among Us
Killzone 2
NBA 2K14
Far Cry 3: Blood Dragon
Saints Row The Third
PS3 vs PS4: The difference:
We don't want to take you too deep into the topic or you might get even more confused.
Let's just say that PS4 and PS3 games are not similar.
PS3 games are fundamentally incompatible with your PS4 console.
If you have purchased PS3 games and now want to go for a PS4 console, your investment might turn out to be a waste.
If you have PS2 games though (although they started going out of vogue around 2009), Sony's emulator might let you play some select titles of your PS4 console.
PS3 games can be tough to crack, and so we are yet to hear on a means to play them of your PS4 device.
Reader Interactions