You are here: Home / How to tips / Pokemon Go GPS Signal Not Found – How To Resolve Guide!
When Pokémon Go was introduced last year, it took the world by storm. Within a few days from its release, it already had millions of users. The game was released in phases across the globe. Today, it is available all over the world and can be downloaded from the official app stores. Pokemon Go GPS signal not found is the most annoying error we get while playing Pokemon Go.
The problem is that the game is backed by a rather unstable server seemingly incapable of handling so many users. This is why users keep encountering one problem or the other. One very common problem the game users face is 'GPS Signal not found.' The game needs GPS to run and thus this problem makes it totally unplayable. If you have run into this issue, here are some common fixes you would like to try to resolve it. Instead of GPS signal it is showing us Pokemon go GPS not found so here you will find how you can fix it.
Make Sure That GPS is Turned On
You will get the 'GPS signal not found' error message when GPS is turned off. Whether you are using the Android or iOS device, make sure that you turn the GPS on. You also need to make sure that the Location Mode is set to high accuracy on the device. The process to set to high accuracy varies only slightly across devices. It is pretty much the same on Android and iOS. This error didn't depends on Smartphone OS on android also it will sometimes show GPS signal not found Pokemon go android.
First of all, you need to access Settings on your device
Now look up for Location and GPS settings
You will find the option called Location Mode or Location Method; select it
Choose the 'High Accuracy' mode. The label may differ but pick the mode that uses GPS, mobile network and Wi-Fi to detect your location
In most cases, this should fix the issue
Keep Wi-Fi Turned On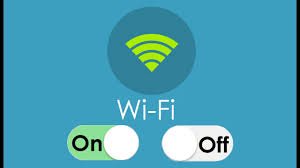 It might sound a bit strange but it has been observed that some users encounter this error message when they turn the Wi-Fi on their device off. While playing Pokémon Go, make sure that Wi-Fi is turned on even when you are not connected to any network. If you are using an iOS device, bring up the quick menu by swiping from the bottom of the screen and turn Wi-Fi on. If you have an Android device, you can access quick options by pulling the menu from the top.
Step Outdoors
Sometimes when you are inside the house or building your phone is not able to establish a connection with the satellite and thus does not get proper GPS signals. Mobile GPS technology has evolved over the years but there is still a lot to be desired. The GPS reception isn't always as good as you may expect. It would be a good idea to step outside of the house and wait for about a minute for the phone to restore GPS connectivity.
Make Sure Data is Turned On
Whether you are using iPhone or Android, you will need to make sure that mobile data is on while playing Pokémon Go if you are not connected to a Wi-Fi network. If you are certain that mobile data is on and you are still getting the 'GPS signal not found' message, you may need to reset the network settings. This will refresh the network and establish a new connection with GPS. In most devices, you can find the network refresh option in the Settings app under 'Network Settings.'
Keep The Google Maps Running in The Background
This may again sound a bit strange but it does help resolve the issue sometimes. Run Google Maps before starting the Pokémon Go and keep it open in the background. Now, reopen the game and you may be able to get rid of the error message that wasn't letting you play the game properly.  In fact, many users have reported that this fixes the issues. This is probably because Google Maps uses more advanced GPS connectivity and once the connection is established it could also be used by Pokémon Go.
Restart Your Device
Rebooting the device takes care of many issues. Therefore, it should also help you take care of this annoying error. Restarting refreshes the OS as well as the apps and thus they may work better. Reboot your device by pressing and holding the power button. Once the device has restarted wait for a couple of minutes for it to restore all the connections. Now open Pokémon Go and start playing and it will not show you "Pokemon Go GPS not found android" again.
Conclusion:
Try one of these fixes and you may be able to get rid of the problem. But, Pokémon Go server has proven to be quite unstable. It looks like it is not capable of supporting millions of users it has. If you continue to experience the problem even after trying everything, there is a good chance the issue is at the server end and not with your device. If GPS is working with other apps and only not with Pokémon Go, it becomes evident that there is nothing wrong with your device. So now you know how to resolve Pokemon Go no GPS signal and can play your game easily.
Reader Interactions