Skype was once a name synonymous to video calling; we didn't make video calls, we 'Skyped'. Skype was an undeniable leader in the video and voice calling technology. Over several years, many new video calling and conferencing applications came into existence and Skype's popularity somewhat dwindled. Skype was later brought out by Microsoft.
While millions of people still use Skype for day to day communications, a lot of us are looking for better alternatives. In this article, we catalog some of the best video calling, voice conferencing, and audio calling apps you can use in place of Skype.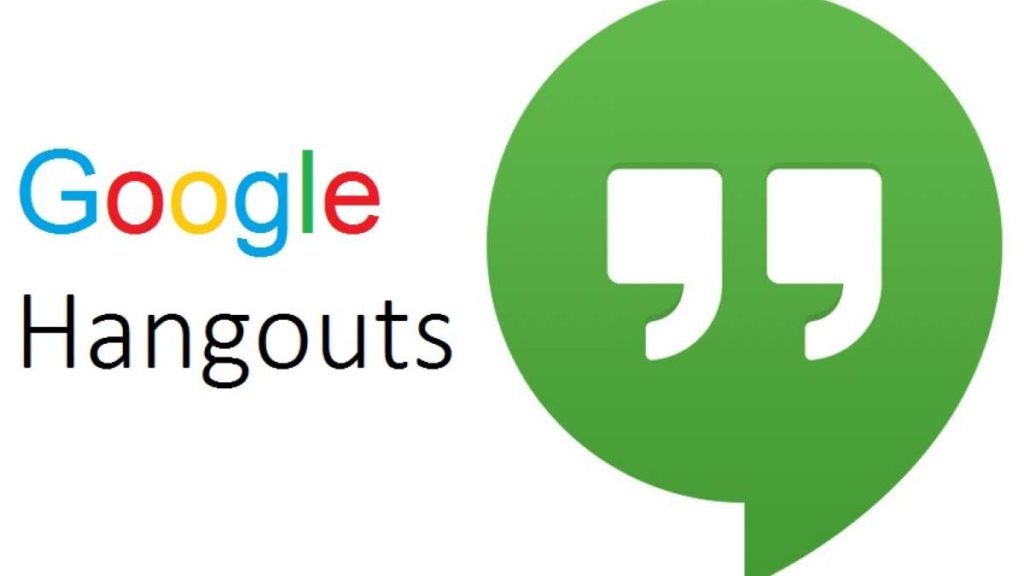 Much like Skype, Google Hangout app lets you make the video calls to the people who are also using this app. You need a Google ID and password to sign in to this application. It comes as a pre-installed app on most of the Android devices. You can use this cross-platform app on Windows, Mac, and iOS as well.
Google Hangouts also allows you to make group video calls (better known as conference calls.) Hangouts clearly win over Skype in that you can group call up to 10 Google users totally free of cost. Hangouts offer high-quality HD video calling. The sound quality is also top-notch. With just a tap/click or two, you can get started with the video calls. If you are a resident of the USA or Canada, VoIP calls are free for you. For other countries, you need to pay but the prices are much cheaper as compared to Skype.
This app also lets you go live with the 'Hangouts on Air' feature. You can broadcast the videos to public or keep it private among your friends. The broadcast videos are saved on your YouTube account.
WebEx has been one of the leaders in offering webinar and video conferencing services. The top corporate of the world relies on WebEx to conduct remote video meetings. Developed by Cisco, WebEx is the perfect solution for all your video calling needs. While an average, casual user may find WebEx a little overwhelming, it is a perfect tool for the professionals. WebEx also offers cloud services to globally synchronize video, voice, and data. If you want to have a permanent space for personal corporate meetings, you can allocate yourself a unique meeting address.
WebEx also has an easy to use the mobile app. The app lets you connect to the webinar or conference while on the go. The app is available on iOS and Android devices. The desktop version of WebEx is supported on Mac and PC.
This application packs loads of features and there is no wonder why it is so popular. It lets you easily share the screen, files, and apps. It has a virtual whiteboard where you can jot down the discussion points.
WebEx has a free version which allows up to 3 participants at a time. The paid plans start at $24 and accommodate up to 8 participants in a meeting at any point in time.
VSee is a rather fuss-free video calling application, well suited to serve as Skype alternative on many occasions. It uses a built-in compression technology, which reduces the video size considerably before broadcasting. This is why it is a good choice for the areas where the internet connection is slow. In fact, this app was initially designed to provide make the free medical consultation available in the remote areas. While it is still being used as a Tele-health application, you can still do a lot more with it.
VSee can be used for making personal and professional video calls. It has both free and paid plan. The free version lets you make the unlimited conference calls but restricts the number of participants. The paid plan starts at $9 per month and offers more features.
If you use Skype primarily for audio calling and are looking for an alternative, UberConference could be a great choice. This application does not support video calling but is extensively used as an audio conferencing tool. UberConfernce has a very easy to use interface. The elements are laid out well and you will get accustomed to it rather quickly. This program is available in both free and paid version.
The free version is good enough for most users as it lets you conference with up to 10 people at a time. You can make unlimited calls with a free account. If you have a paid account, you will be able to connect to up to 100 callers simultaneously. If you are an organizer, you need No PIN. With paid plans, even the participants need No PIN.
UberConference integrates various social media tools allowing you to broadcast or share the conference over Facebook, LinkedIn, Twitter and more.
The premium/paid plans are available from $10 per month.
GoTo line of conferencing and communication tools have established immense credibility among the users. Presently, they offer three very popular programs: GoToWebinar for the webinars, GoToTraining to conduct online training classes and GoToMeeting for online meetings. GoToMeeting is the most viable alternative to Skype as it lets you make video calls to a group of people. It is considered as one of the best conferencing tools these days.
This tool lets you conduct a video conference with up to 25 participants at a time. You can conduct an unlimited number of meetings. This cross-platform application is available on iOS, Android, Windows and Mac. The app lets you share the screens easily and packs many more useful features. You can draw on the screen and share files without any hassles.
At the starting price of $49 per month, GoToMeeting is costlier than many other such applications. However, those who need to regularly use a conferencing tool find its complete value for money. GoToMeeting does not have a free plan but you can use the full-featured application free for one month.
Amazon Chime is a fairly new online meeting and web conferencing tool. But, people have already started taking notice. Chime is available in three versions, Free, Plus and Pro. The free version lets you make one to one video calls and is akin to popular messaging apps like WhatsApp, Facebook Messenger, and Google Hangouts.  You can also send text and picture messages.
The Plus Plan is available at the starting price of $2.50 per month. Besides the Free plan features, it also packs a number of advanced functionality. You can conduct an online video meeting with up to two participants (excluding you). While it may not be the best plan for video conferencing, it suits the needs of small businesses well that have to interact with limited clients. This plan also offers 1 GB of cloud storage for to save call logs and messages.
Amazon Chime Pro plan starts at $15 per month and is not only a great alternative to Skype but for many companies, it can also replace the other mainstream web conferencing tools such as WebEx or GoToMeeting. This plan lets you add up to 100 participants in a web conference (same as more expensive WebEx and GoToMeeting). Chime is available for free for a 30-day trial period.
We like Voca for a variety of reasons. We have found it a suitable alternative to Skype. Voca lets you make free video calls to the users also using Voca. It also lets you call mobile and landline phone numbers using VoIP at low per minute rates. The only drawback is that Voca does not have a web-based or desktop client. You cannot use it on your computer. It is only available on mobile devices (iOS and Android). Nevertheless, if you like making video calls on your handheld smart devices, you will love Voca for its interface and ease of use.  Voca can also be used by the companies. You can contact the team and ask them to bill you for the entire company.
Voca is free to download. In spite of being free, it is completely ad-free. You don't require any subscriptions or PIN. It encrypts all the texts and calls to ensure your privacy. You can make video calls, voice calls; send text messages, pictures, and more. It also lets you customize the interface to your liking. There are plenty of themes and color schemes to choose from.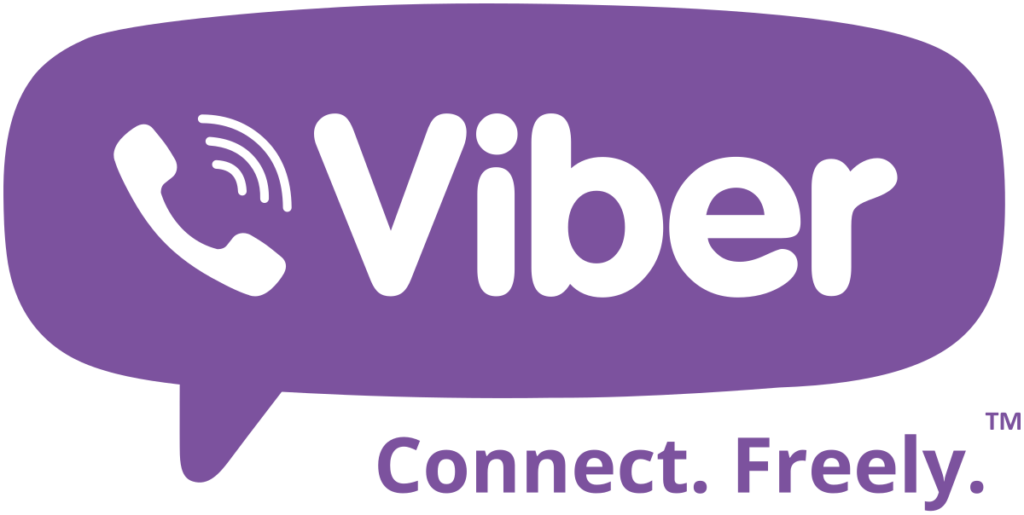 Viber now proudly boasts of more than 800 million downloads. Viber lets you use the services instantly. You don't need any alias, subscription, registration or invitation to use it. This app is designed to integrate with the contact list of the users. You can use Wi-Fi or 3G services to make video and voice calls.
Viber lets you make free video and voice calls as long as the other user also has Viber. You can also call the mobile and landline numbers from Viber but for that, you will need to pay per minute charges depending upon the country you are calling. But, the VoIP call charges are relatively low as compared to the other such apps.
When Viber was first released, it was a mobile app only. Now, you can download the desktop application as well from https://www.viber.com/en
ooVoo is another great tool you can use for video conferencing. It is a better alternative to Skype as it lets you make video calls to a group of people (up to 12) as opposed to one-to-one video calling offered by most apps. This app is available on a wide range of platform and devices. You can download it on Android, iOS, Mac, and Windows. It is compatible with Android smartphones and tablets, Amazon Fire Phone, Mac OS, iPhone, iPad, iPod Touch, Windows PC and mobiles, and more.
Not only does it allow you to make group video calls, you can also share your screen, record the video and share the files. You can also upload the video o YouTube. Unlike the other apps on this list, the other user doesn't necessarily need to have ooVoo installed on their device. Users can answer the ooVoo calls from Facebook.
Using ooVoo you can watch a movie or video together with your friends. You can do this while video chatting. ooVoo uses the SuperClearTM technology (patented by the company) to deliver high-quality sound and video.
Voxox markets itself as a business communications product, but a lot of people use it for personal communications as well. It offers a number of advanced features more suitable for enterprises. For instance, its Cloud Phone service transforms your smartphone into a virtual business phone. It also offers the Hosted PBX services.
Those who wish to use this app for personal requirements can use the free video calling and VoIP calling services. It lets you make international calls to mobile and landline phones at low prices.