In this brief post we shall attempt to cover TCS Ultimatix Webmail, Ultimatix Employee Login, the global helpdesk number, Ultimatix iPhone and Android apps, and the official website. Let's begin!
TCS Employees have their own ERP portal which they can use to manage and optimise their performance at work and reduce red tape and hassle. It provides pretty great tools to make you more efficient at your workplace and more successful in your career, such as TimeSheet, Salary Management, Leave requests and HR services.
What is TCS and why does it need ERP?
TCS is short for Tata Consultancy Services. It is a pretty well known Multinational Company of Indian origin, which deals in IT Service Solutions. Headquartered in Mumbai, India, the organisation is spread over 46 countries, with over 300,000 employees and counting.
To give personal attention to each employee can be overwhelmingly difficult. So, ERP comes into the picture, where organisations have been known to be able to manage the overall performance of the company in a lot of detail. TCS's own ERP system Ultimatix is available on elxsimatix.net, but can only be accessed if you are an employee or affiliated with Tata Elxsi Limited.
TCS Ultimatix Employee Login and Webmail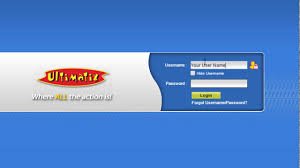 When you visit TCS Ultimatix, you're asked for a Username and a Password. These are given to employees by the company. If you don't know yours, it might be a good idea to ask your HR department, or your supervisors.
Logging in through this portal will allow you to access TCS Webmail, and manage your leaves, print salary statements, check your TimeSheet, get in touch with HR and do a lot more with just a few clicks.
People often confuse TCS Ultimatix for the official website of the company, and then get confused with the lack of company information on the site. To make it clear, the official website of TCS is tcs.com.
Ultimatix iPhone and Android Apps
Ultimatix is a pretty popular service among its employees, and that has spurred the need for an app so employees and affiliates can manage their office performance on the go. Currently, however, there are no apps available officially for TCS Ultimatix, be it for Androids or iPhones.
The way to access Ultimatix tools is to login to the website using your username and password and then proceed with whatever you need to do.
This can be done only on Internet browsers on your PC, Android and iPhone devices.
We'll have to wait for an official app for some time.
Note: Many might advertise their apps as official Ultimatix apps for your device. Do not fall for them. Your login ID and Password might be used for unscrupulous stuff that can cause you a lot of grief. Do not download any such apps without first verifying with your supervisors about the app.
TCS Ultimatix Global helpdesk number
For all of you who want to get information about your TCS Ultimatix Webmail, Leave applications, Salary slip or other aspects of the service, there is a dedicated Global Helpdesk number. Here it is.
For India: 1800-425-4827, or 1800-225-5827
For US: 1877-827-4639, or 1877-TCS-INDY
For UK: 0207-2458000
These are toll free numbers you can reach.
Ultimatix email addresses
global.helpdesk@tcs.com
ultimatix.helpdesk@tcs.com
ghd.re@tcs.com
You can send your queries to any of these email IDs, and you will be heard.
The Ultimatix service is quite the asset you can have, which definitely makes people jealous of TCS employees. There are quite a few benefits to having this service available, and while it would be wonderful to eventually have Android and iOS apps for it, the service makes it a breeze to manage your career and strive for success.
This app is the perfect illustration of why I feel every company should have an ERP portal.